Radiance Recommends - Podcasts
by Olivia Cartwright,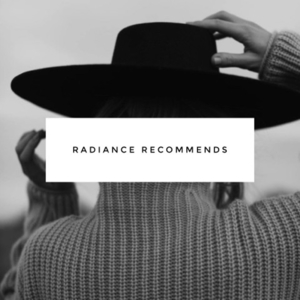 Radiance Recommends
Podcasts are an amazing resource to have you learning on the go! Here is our round-up of our favorite ones to listen to morning, noon and night.
Happy Place - Fearne Cotton interviews a round-up of celebrities, authors, actors, and musicians to collect their tips to happiness. We could not recommend this podcast enough, there is something here to bring good, simple happiness to your every day…
The Doctors Kitchen - Intelligent and accessible advice from doctor and author Rupy Aujla. Helping everyone live happier healthier lives using food and lifestyle, it's a great one to sink your teeth into.
Happier with Gretchen Ruben - Author of the Happiness Project Gretchen Ruben has dedicated her adult to discovering the life hacks to daily happiness. Gretchen has got us waking up to music first thing in the morning, decluttering before bed along with other tips and tricks to have you living your best life.
Ted talks Health - Most of us are familiar with Ted Talks, it's the same principle but under the umbrella of health. Doctors, scientists, and medical researchers weigh in on health care, diet, and lifestyle.
The High Low - Dolly Alderton and Pandora Sykes present the one completely unrelated to health podcast we couldn't leave off our list. We spend all week looking forward to every new episode for our Tuesday commute. It's the weekly pop-culture/news podcast that provides us with exactly the light-hearted relief we need first thing in the morning.
---