Tarryn Warren
by Olivia Cartwright,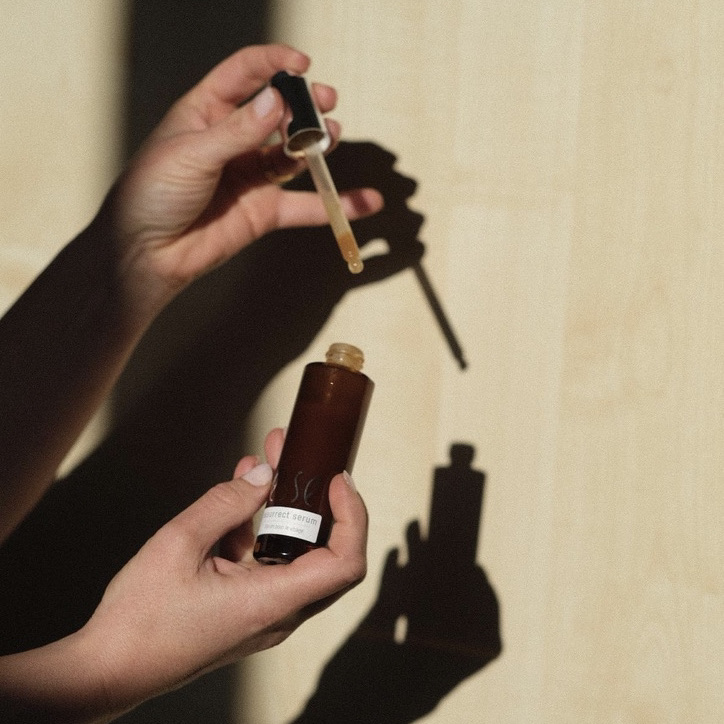 Skin health is affected by many variables, from genetics, to hormones to gut health. Our skin can often be a mirror of what is happening internally. This may sound scary and out of our hands but we can always try to control our controllables. The fundamentals of taking good care of your skin are to eat quality, whole foods, stay well hydrated, use effective skincare products and have regular treatments that support your skin and lifestyle goals.
Our Natural Beauty Cleanse is the perfect place to start restoring the balance of your skin. It's a highly effective, skin dedicated, programme, combining the benefits of organic juice cleansing with powerful, topical, probiotic skincare. Should you wish to take your Natural Beauty Cleanse programme even further we highly recommend combining it with the Esse Microbiome Facials at Tarryn Warren. These treatments use exclusively Esse Skincare products, the same brand as the probiotic products prescribed in your cleanse. The focus of these facials is to reset your skin back to its natural state with microbiome management to help your skin thrive. It really is the perfect accompaniment to your cleanse!
Tarryn Warren has a beautiful skincare clinic located in the Bodyism Studio in Notting Hill. I met with the lovely Holly for my Esse treatment. I am told that Holly was previously the Head of Naomi Watts' clinic Onda making her a real expert in all things clean beauty. The treatment rooms are incredibly stylish, yet comfortable and cosy. Think Soho House, it's an oasis of serenity right in the centre of Westbourne Grove. I was told on arrival by Holly that there would be no talking during my treatment. A preface I was grateful for as it gave me a chance to take pause and really relax into it. An opportunity that's difficult to find in London mid week! I challenge you not to fall asleep!
With this in mind, I got all my questions out of the way in the consultation prior to the treatment itself. Holly was meticulously thorough, knowledgeable and refreshingly realistic with my skin goals and expectations. I left with a treatment plan and some new products to incorporate into my routine.
From start to finish my skin was steamed, extracted, masked, moisturised and nourished. The treatment was everything I had hoped for and more, and would be the ideal excursion while cleansing. To be wrapped up in warm blankets and cared for for an hour or 2 was bliss. In the weeks that followed my skin was glowing and I even got comments from friends asking what I had done.
The results speak for themselves making Tarryn Warren clinic our go-to destination for all things skin related whether you are cleansing or not! Her inside out and outside in approach to taking care of skin is so aligned with us and our values. We had a lovely chat with Tarryn herself about how she got started and her non negotiable self care practices:
R: Can you tell us a little about the story behind how you got started? How did you get interested in skincare?
TW: I have always been interested in health and wellness so my first studies were in anatomy and physiology, nutrition, reflexology and of course skincare, at a university in South Africa. I soon found that I loved being a facialist and was fortunate to work for one of the best facialists in London.
I then took the decision to move to Austria to work at the world famous GUT clinic VIVAMAYR where I wanted to get a greater understanding of nutrition, intolerances and its impact on the skin. This had a massive impact on how I treat skin today. 17 years later here I am with my own space.
R: What does a typical day look like for you?
TW: Emails, breakfast at Bodyism and then mainly I do my Signature Bespoke Facial as this is completely tailored and done whilst in our Body Balancer lymphatic suit. Lymph health plays an important role with the skin and it's detoxification processes. This also means I can have a choice of whatever machines I want and I can choose the very best treatment solution for my client.
R: Do you have any hero products?
TW: I do. Esse Resurrect Serum, the Esse sensitive Cleanser, NIOD Copper Amino Isolate and Lytic by Epionce. It was very hard to narrow that down!
R: What is more important, a good skincare routine or regular treatments?
TW: Routine, most of the concerns I see are created by poor routines and living in a polluted city and not by the fact clients have systemic issues causing problems. Having a routine designed for you is the best thing you could do for the skin. Treatments can then improve on that.
R: Do you have any rituals or self-care practices that you feel help you day to day?
TW: Himalayan salt baths with a good balmy cleanse when I get home. I think it's a therapist thing but the need for salt baths after having so much energy contact during the day is so important. I follow up with oils and serums or if I feel a bit congested I just leave my skin completely.
At night I take magnesium, Cats Claw and Ingenious Collagen. This is my little herbal wellness routine every night.
---