Radiance loves... Piña Colada Smoothies by the Hemsley Sisters
by Rosie Guest,
Here's a recipe to spruce up your weekend! We at Radiance can't get enough of this summery smoothie.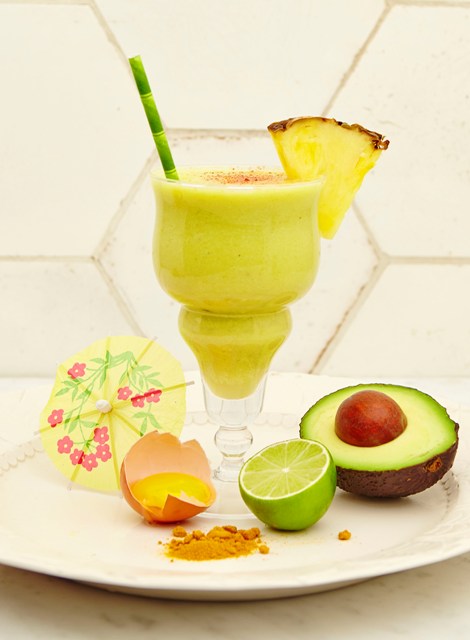 Piña Colada Smoothie
Ingredients - serves 2 (350ml each)
½ large pineapple, peeled and cut into blendable chunks
about 300g or 200ml full-fat coconut milk
½ large avocado, peeled, about 100g
1 tsp vanilla extract
½ tsp ground turmeric
Optional
1½ tsp baobab powder
1½ tsp raw honey
1 egg yolk
coconut water, to replace the water if preferred
We love this for breakfast. Sunshine in a glass, this is an enzyme-rich meal thanks to papaya, and it is full of vitamin C. The delicious piña colada flavours of coconut and pineapple envelop the anti-inflammatory turmeric, so you don't have to rely on curries to enjoy this spice.
Add a raw egg yolk if you need more oomph and a little honey if you have a sweet tooth. Full of antioxidants, baobab powder is also a great addition, adding a delicate sherbert flavour. Grate a little fresh nutmeg over for a true piña colada taste!
1. Blend everything together with 150 ml water or coconut water until smooth, adding more liquid if necessary.
2. Drink immediately or pour into a glass jar or stainless steel flask and keep in the fridge for up to 48 hours.
Source: The Art Of Eating Well by Jasmine and Melissa Hemsley (Ebury Press, £25) Photography by Nick Hopper ©Ebury Press.
---