The Green Life with Papillon Luck
by Clare Ward,
I met Papillon when we started Radiance and she is completely irrepressible. Resolutely positive and super high energy we love hanging out with her. I have also trained with her and know she is a tough task master but a brilliant motivator. She left the city to set up a fitness business, Liberte Fitness, and is now coaching people on how to take the leap and pursue their dreams. We caught up with her to hear how she did it and what keeps her on motivated.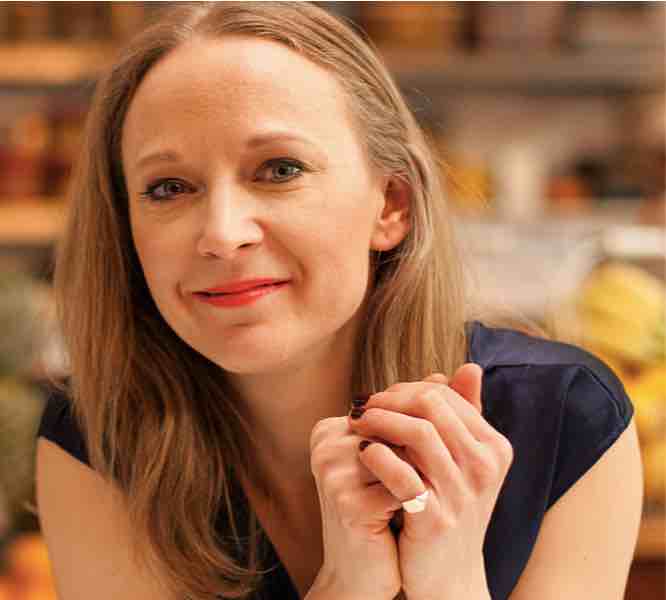 What made you make the leap from working in the city to working for yourself?
I couldn't figure out how to live healthily on my terms fulfilling my life to the maximum whilst in an office environment. The decision was a no brainer but it was far from a quick exit strategy. I worked for a start up Hedge Fund whilst starting my own business for 2 years, commuting 4 hours daily, sacrificing holidays from my day job to get my business off the ground. Every penny I earned in my day job funded my start up. I've always been determined & driven choosing to do my degree at night school whilst working as a Compliance Analyst by day. Now I coach corporate women on how to find their passion, package it up into the right business model & live their healthy lifestyle away from a desk.
How do you suggest people stay healthy when working in a busy corporate environment?
It's tough, but stand as much as possible & try to limit sitting down for large amounts of time, definitely walk round, take the stairs never the lift or escalators. Try to get a fitbit watch to track your steps & set a daily challenge for movement. Swap coffee for a green juice & make sure your desk drawers are full of nuts, seeds, organic nut butters & fruit. Get outside during your lunch break even just for a quick walk, make sure you don't sit slumped over your desk having lunch. Drink at least 2 litres of water a day & most importantly, have a positive mindset, it overrides everything.
How do you manage to balance running your own business with staying healthily?
This is pretty easy for me as my health is non negotiable, money or work doesn't come before it. Without my health I have nothing so it's my top priority. To maximise my day, I train daily at 6am. I'm showered with protein shake at 8am ready to start my day. Try to exercise before you get distracted with anything as it's virtually impossible to walk away from work when you've started your day. Harness the huge endorphin rush to help you get through the day on a high. Training before work will also ensure you make better nutrition choices so you don't undo your hard work & you'll sleep like a baby by the end of the day.
Do you have a favourite type of exercise and where's your favourite place to work out?
Anyone trying to get hold of me knows I can be found in Barry's Bootcamp in Euston, it's my second home. My one true favourite exercise class in London. Nothing I've tried even comes close to the experience. I love the staff, have met countless friends & have been motivated by many a stranger when sprinting at 12.5 miles an hour.
What helps keep you motivated?
Always hang out or follow people more successful, cleverer & wealthier than you, they will raise your game & make you strive outside your comfort zone. I'm a big Seneca fan - (I knew A level Classics would serve a purpose) & I love the Dalai Lama.
Who do you follow on social media that you find inspiring?
Richard Branson, Michelle Mone, Tony Robbins.
What's your favourite juice recipe?
Anything green beyond a doubt. I love a green juice, anything with kiwi, apple, courgette, lime, spirulina & spinach. I made that recipe up but I make it every day.
If Papillon has inspired you and you'd like to chat to her about making your own leap she has offered all Radiance clients a free strategy session to help you discover your passion and dream lifestyle. Please get in touch via her website, www.papillonluck.com.
---