Interview with bodywork specialist Kasia Gdowska
by Olivia Cartwright,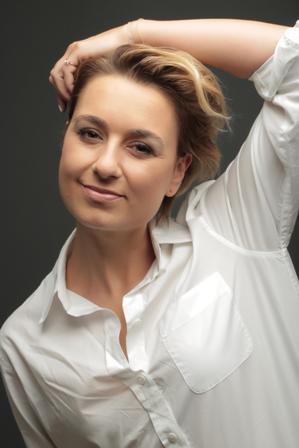 Kasia Gdowska is a master therapist with a difference. A co-founder of
Silver Linings Retreats
, she is a counsellor and physiotherapist by trade and a healer at heart, with over 10 years' experience under her belt. Her signature treatments are a curious fusion of psychosomatic therapy and a gentle healing touch. Kasia's heart opening sessions are set to nurture you towards a better understanding of yourself - lifting you out of survival mode into a deeper sense of compassion.
Following her latest trip Kasia has integrated an ancient healing art - internal organ massage from a Siberian shaman. The technique gently yet deeply works the organs on all levels – physically, emotionally and spiritually in order to make them work more efficiently. Throughout life tension, stress and negative emotions build up in the organs, causing congestion and blocking the body's energy. This particularly weakens the digestive system and can result in problems with organs such as irritable bowel syndrome, constipation, bloating and hormonal imbalances. Each organ is known to hold different negative emotions. For example: the liver holds anger, the kidneys hold fear and the stomach holds worry. When massaged intentionally, these lower emotions can be eliminated in the body. It's greatest benefits occur for people fasting or doing a detox.
How did you first get started in the wellbeing industry?
After graduating as a counsellor I felt that working predominately with the mind was not enough for me. As a result I decided to study various forms of bodywork and kept incorporating into my practice what I had learnt and what I thought worked best. I've always been fascinated by the mind/body connection and it's effects on our health and well-being. I would say my personal interest, curiosity and a dedication to make a difference in people's lives led me to work in this industry. On that note I'm about embark on my latest trip to Mongolia and Siberia to deepen my knowledge in their traditional spiritual practices!
Do you have a certain philosophy when it comes to your food?
Home is where the heart is and the same goes with food. The older I get the more simple my tastes become. I love clean, home-made cuisine that gives balance and goodness to your life. Fresh and unprocessed is a must. Oh and of course, ditch all that unhealthy sugar. All this is coming from an ex-chocoholic!
Are there any therapies in particular you would recommend to clients who are on a juice cleanse?
Definitely a good massage - deep tissue and lymphatic drainage. This would maximise the wonderful effects of Radiance!
What three foods would you always find in your fridge or kitchen cupboards?
Ginger, garlic and coconut oil.
What is your favourite way to work out?
I get easily bored so for me the combination of cycling, a Barrecore workout, plus a touch of flow yoga keeps me interested and fit!
Do you have any easy relaxation techniques?
Breathing fully and slowing everything down always helps a lot. Simply take time to be.
---