Raspberry smoothie bowl recipe
by Clare Ward,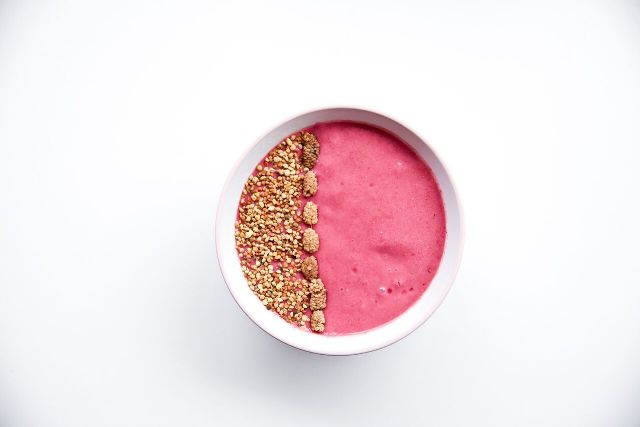 I often like to start my day with a smoothie. I can pack in lots of different things and it's quick and easy to digest. Raspberry season is coming to an end but there are still some good ones around, so make the most of them!
Ingredients:
250ml water/coconut water/milk alternative
1/4 avocado (or 1/2 if you like a thicker smoothie)
large handful of raspberries
handful of cashews (ideally soaked), 1 tbsp nut butter or a vegan vanilla protein powder
2 tbsp porridge oats
large handful of spinach
Place all ingredients in a blender and blend until smooth. If you're in a rush then obviously just drink from a glass, but if you've got more time then pour into a bowl and decorate. In this bowl I've used bee pollen and white mulberries, but you could use fruit such as kiwi or blueberries, coconut chips, cacao nibs or anyting you fancy - get creative!
---