Avocado Brownie Recipe
by Layla Brice,
Who doesn't love a good brownie? Here at Radiance we're getting well and truly in to the hoilday spirit with this avocado brownie recipe. Not only are these utterly delicous but they are also quick and easy to whip up!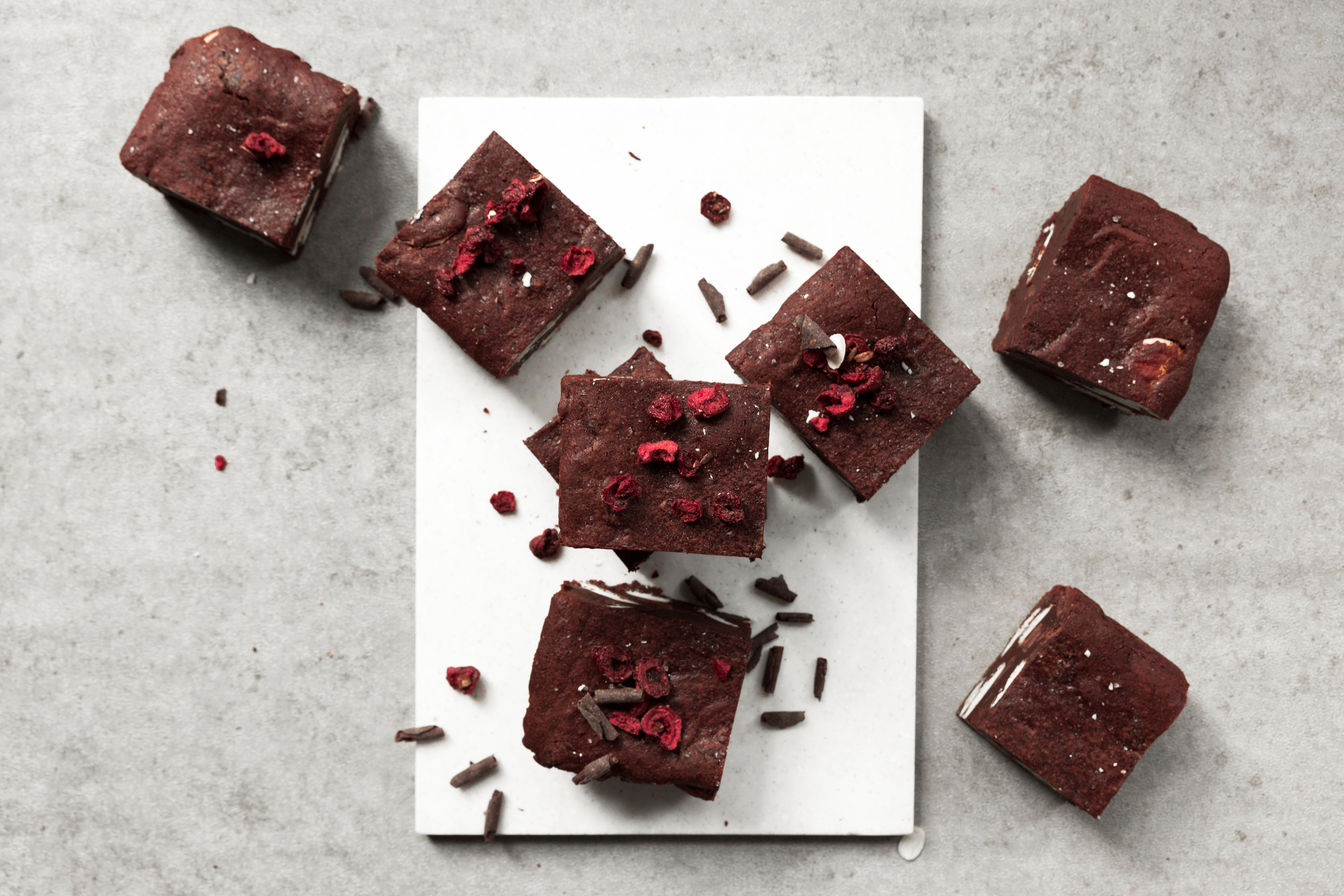 Avocado Brownies
1 large avocado
1/2 cup unsweetened applesauce
1/2 cup maple syrup
1 tsp vanilla extract
3 large eggs
1/2 cup coconut flour
1/2 cup unsweetened dutch-processed cocoa powder*
1/4 cup blanched almonds
1/4 tsp sea salt
1 tsp baking soda
Method
Preheat oven to 350 degrees F.
In a blender or food processor combine avocado, applesauce, maple syrup and vanilla.*
Add these ingredients to a large bowl and whisk in eggs.
Add in coconut flour, cocoa powder, blanched almonds, sea salt and baking soda and stir until well-combined.
Grease an 8 x 8 inch baking dish with coconut oil and add batter.
Place in oven to bake for 25 minutes (slightly less for fudgier brownies or slightly longer for more cake-like brownies).
Allow to cool for 20 minutes before cutting into 16 brownies.
Keep them on the counter in an airtight container at room-temperature for up to 2 days or for a longer shelf-life store in the fridge or freezer.
---