Interview with Alice Mackintosh
by Layla Brice,
We catch up with Alice, Co Founder and Director of Equi and Nutritional Expert for survival tips during the festive season. With excellent advice on nutritional boosts, speedy rehydration and how to battle exhaustion by keeping energy levels high.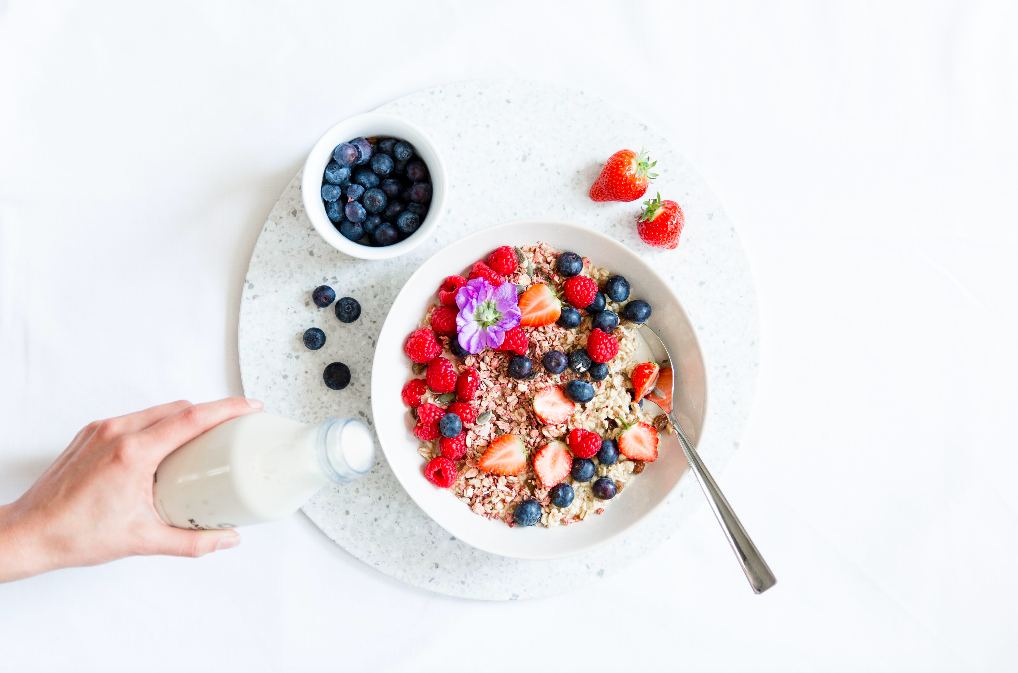 When we're more likely to be eating more of what we shouldn't, how else can we give our bodies more of what it needs?
When time is short, nutrition needs to be quick and easy! But we often tend to rely on carbs to keep us going because they are easy to eat, cheap, filling, yummy and convenient. This can mean that we miss out of essential nutrients that can leave us tired and lethargic. When we know we will be running around town all day and won't be able to get goodness on the go, we whizz up a smoothie for breakfast.
Use nutrient dense foods such as berries, flaxseed, kale, avocado and banana and our best tip is to try and add kefir into this to help to support immunity, keep digestion working and keep your mood balanced. We also love this if we have been drinking the night before as it helps to hydrate the body and support the liver. The addition of walnuts is not only delicious and nutritious, but keeps us full until lunch! Freeze your fruit ahead of time to keep it fresh and reduce supermarket runs.
What are your top 3 tips for the morning after? Do you have a go-to recipe, hit up the gym or any other personal rituals?
Rehydrate Effectively - The best thing to drink is hot water with a big slice of fresh lemon, grated fresh ginger and a pinch of cayenne pepper.
Lemon and ginger are both ideal for nausea so this is perfect the next morning. The zing of citrus and ginger also triggers the liver and digestive system, helping to rid you of the harmful waste products produced when we consume alcohol - getting rid of these is essential for shaking off a hangover. Though it is spicy which seems odd first thing, the addition of cayenne is also great for detoxification, digestion and metabolism, and also reducing inflammation which can often be an issue following alcohol consumption.
Eggs for Breakfast - Once you've done step one as above you may feel ready to eat something – try not to leave it too long, ideally within two hours of having woken up. The right type of food is key for shaking off a hangover, and there is a real science to this. Firstly, it's essential to get a good combination of wholegrain/complex carbs, protein and healthy fats, which will deliver sustained energy to prevent the peaks and troughs that often accompany a hangover. You also want foods that deliver nutrients to boost detox and energy whilst replenishing salts and electrolytes.
The breakfast that does all of this is smashed avocado on toast with eggs. Whether it's poached, boiled or fried (in coconut oil), protein and B-vitamin rich eggs support detox and balance blood sugar whilst containing cysteine – an amino acid that breaks down acetyl-aldehyde, a toxic by product produced when alcohol is broken down in the body. Pair this with nutrient dense, comforting avocado alongside cracked salt and pepper and some dried chilli flakes (if you can handle it) and a multitude of sins may begin to be washed away.
Many convenience cafés (M&S, Pret, Pod, Benugo, Eat, Itsu, Vital Ingredient, Pure etc.) now sell eggs, often with avocado or smoked salmon so you should be able to pick it up on the way to work.
Supplement Wisely - Not only is alcohol an anti-nutrient, but detoxifying it uses up our vitamins and minerals whilst also creating harmful free radicals. The result of this is low energy, poor immunity, headaches and bad skin. Taking a good quality supplement can help to give the body an easy boost, so if you plan to drink more than usual over Christmas the adding one into your regime is really useful.
It's key to find something that supports detoxification whilst delivering an array of essential nutrients, antioxidants and energising botanicals. We also like probiotics as these help support digestion and prevent further toxicity whilst reducing inflammation, a major cause of headaches, mood swings and skin issues.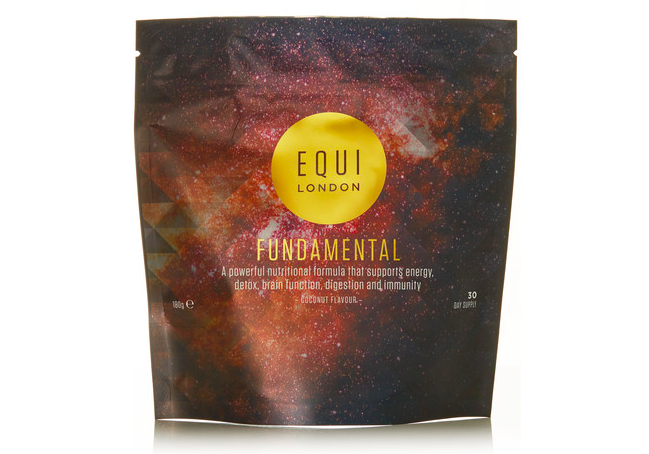 For an easy solution that delivers all of this, look no further than Equi's Fundamental (if we do say so ourselves ;). Containing powerful and targeted ingredients that help to support detoxification, it gives the liver the nutrients it needs to break alcohol down ahead of drinking, whilst also delivering milk thistle which has been shown to support liver cells and reverse damage done to the liver from toxic substances such as alcohol. Given its also great for energy, concentration and immunity whilst also giving digestive support, Fundamental is also perfect the next day if you have a sore head! Have x1 scoop in water after breakfast.
Burning the candle at both ends is inevitable during the party season. Do you have any advice on how to combat tiredness and keeping energy levels high?
When things are go-go-go and we feel exhausted we tend to rely on the body to run on empty. Coffee is one of the ways we keep it going, but over-consumption of this can leave us jittery, tired, unable to sleep and often anxious… not ideal when you need to bring you're a-game. We suggest switching to green tea or matcha. These contain caffeine alongside a burst of antioxidants and brain boosting compounds such as EGCG which are famed for their health-giving properties. These also help to get your brain power back and can support memory (great until you start getting worrying flashbacks from last night). Green tea also contains theanine, amino acid famed for its ability to calm and focus a busy mind, without being sedative – matcha latte anyone?!
Is there anything you'd always avoid? (without spoiling the fun!)
At Equi we don't believe in deprivation, and as long as you aren't suffering with a health condition or find something doesn't agree with you, we believe it is never a good idea to deny totally yourself of anything … it often results in over overconsumption later down the line anyhow!
That being said, you can do yourself a favour and eat in a way that prevents you totally losing the plot and feeling awful afterwards. Mince pie, cakes sweets and canapés cravings are often at their most dangerous when blood sugar is low. The key to not pigging out is to make sure you eat three regular meals, each with good combinations of complex carbs and protein as this keeps you fuller for longer and balances energy to ward off sugar cravings.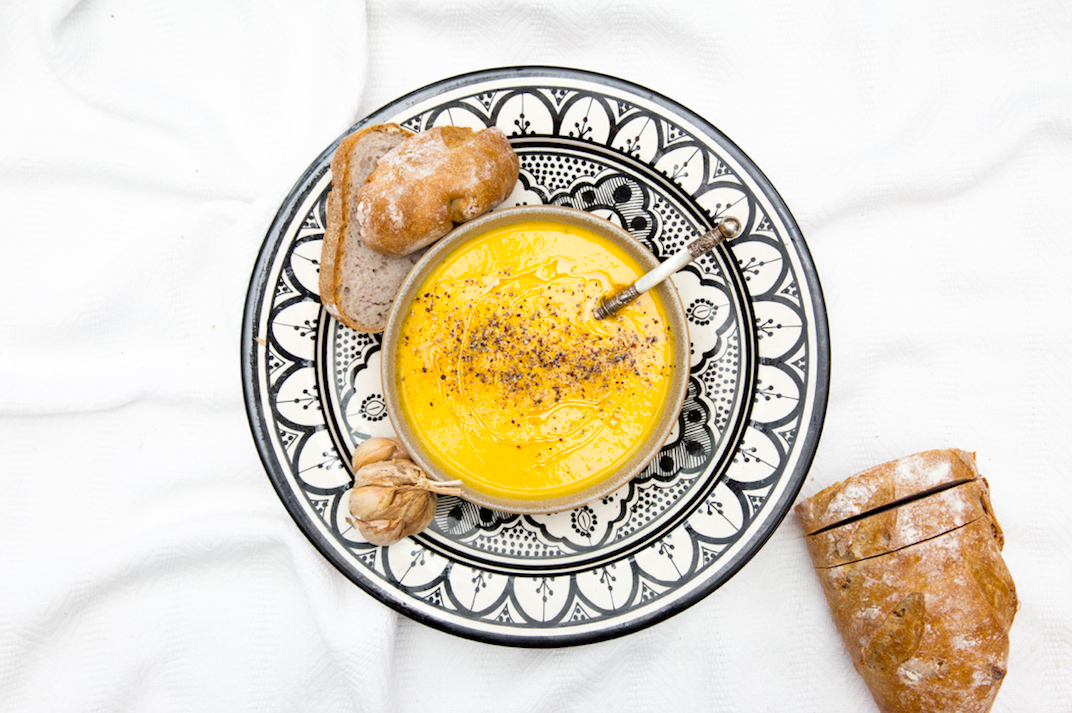 Ideal lunches could be hearty soup with chicken and vegetables, chilli con carne with brown rice, or sashimi with edamame and miso soup. If you go for a sandwich, try to get wholegrain bread, and double up on protein and vegetable fillings. You could also have crudités and hummus instead of crisps. If you're eating out try to always get side orders of vegetables to accompany your main, and have a fresh mint tea after wards to aid digestion of heavy foods.
---