Winter Skincare with Votary
by Alexandra Williams,
As we face winter head-on, it's important to ensure we're continuing to look after ourselves, both on the inside and the outside. Votary, experts in natural plant oil skin care, share with us their top tips for looking after your skin during the colder months.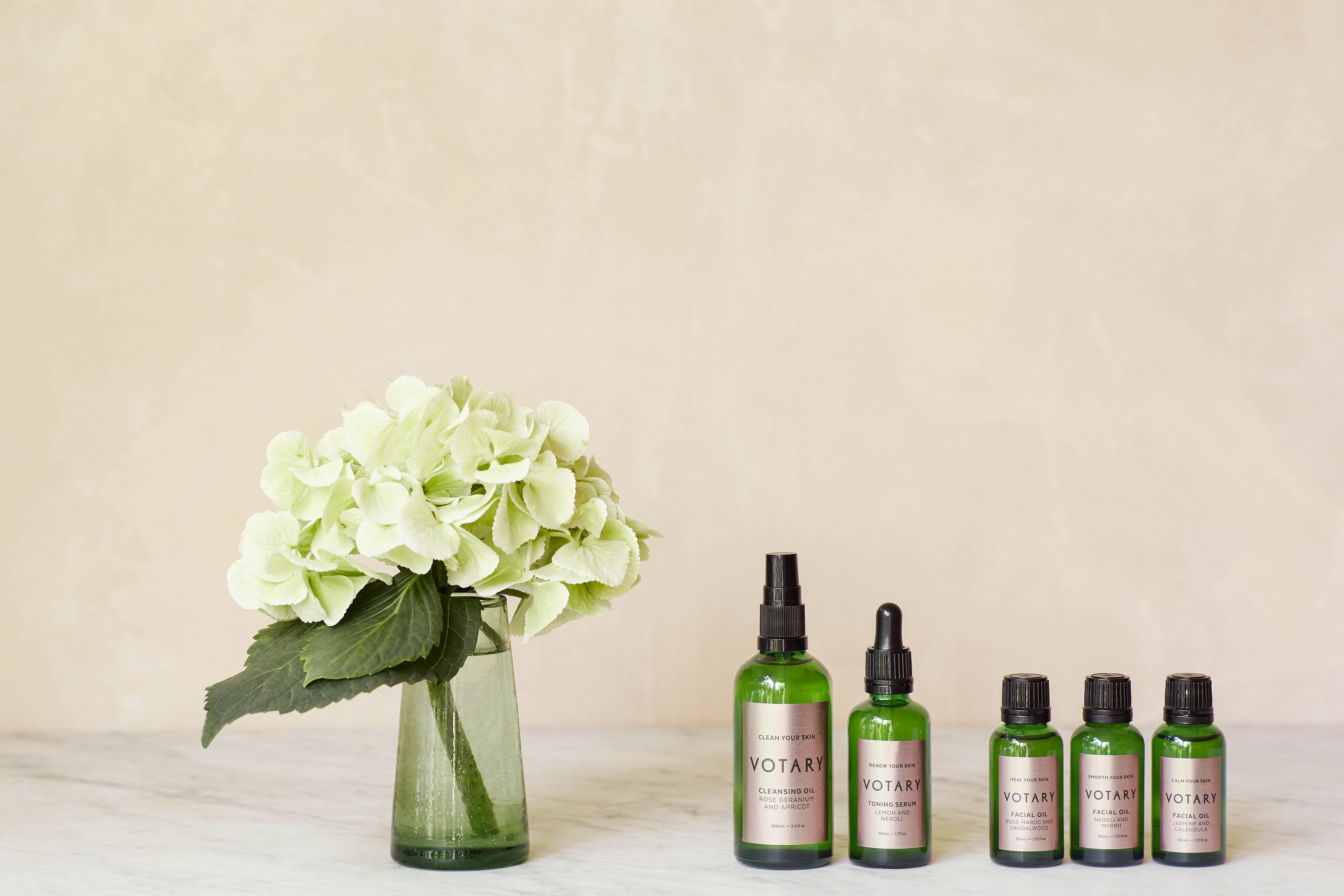 As we head into the colder weather, what are the main things we need to be aware of when it comes to our skin?
The main thing to be aware of is protecting and deeply hydrating your skin as winter draws in. It can be punishing for the skin's mantle to go between warm centrally-heated spaces and below-freezing temperatures outside. That's why layering your skin protection is so important in the winter.
When the weather turns cold, I always add our Super Nutrient Cream to my morning routine to layer and lock-in moisture. My skin feels instantly happier and weather-proofed! I also switch to our richest, most hydrating facial oil, Rose Maroc and Sandalwood. We have customers who won't step outside without it.

We all know that with the heating up, we can get really dehydrated - yet cold water isn't always what we want to be drinking in mid-winter. How do you keep hydrated?
I still drink lots of water, but water at room temperature rather than from the fridge. I love my morning juice, which tends to be thinner and more vegetable-based than the soft fruit ones I enjoy on summer days. I'm also a huge fan of tisanes such as peppermint tea, ginger and turmeric. I love a beautiful cup of herbal tea after a stomp through autumn leaves.

The shorter and colder days have an impact on the amount of sunlight and Vitamin D we're absorbing, which can be reflected in our skin looking dull. Do you take any supplements or have any tips to minimise this?
My top tip is our Super Seed Nutritional Supplement. I have a daily spoonful, and feel that I'm nourishing my skin, hair and nails from the inside out. It's vegan, gluten free, and packed with flaxseed which is the richest plant source of omega oils 3, 6 and 9. It keeps my skin glowing and my hair glossy even through the darkest of days. I also make lots of vegetable soups with seasonal produce to make sure my vitamin levels stay high.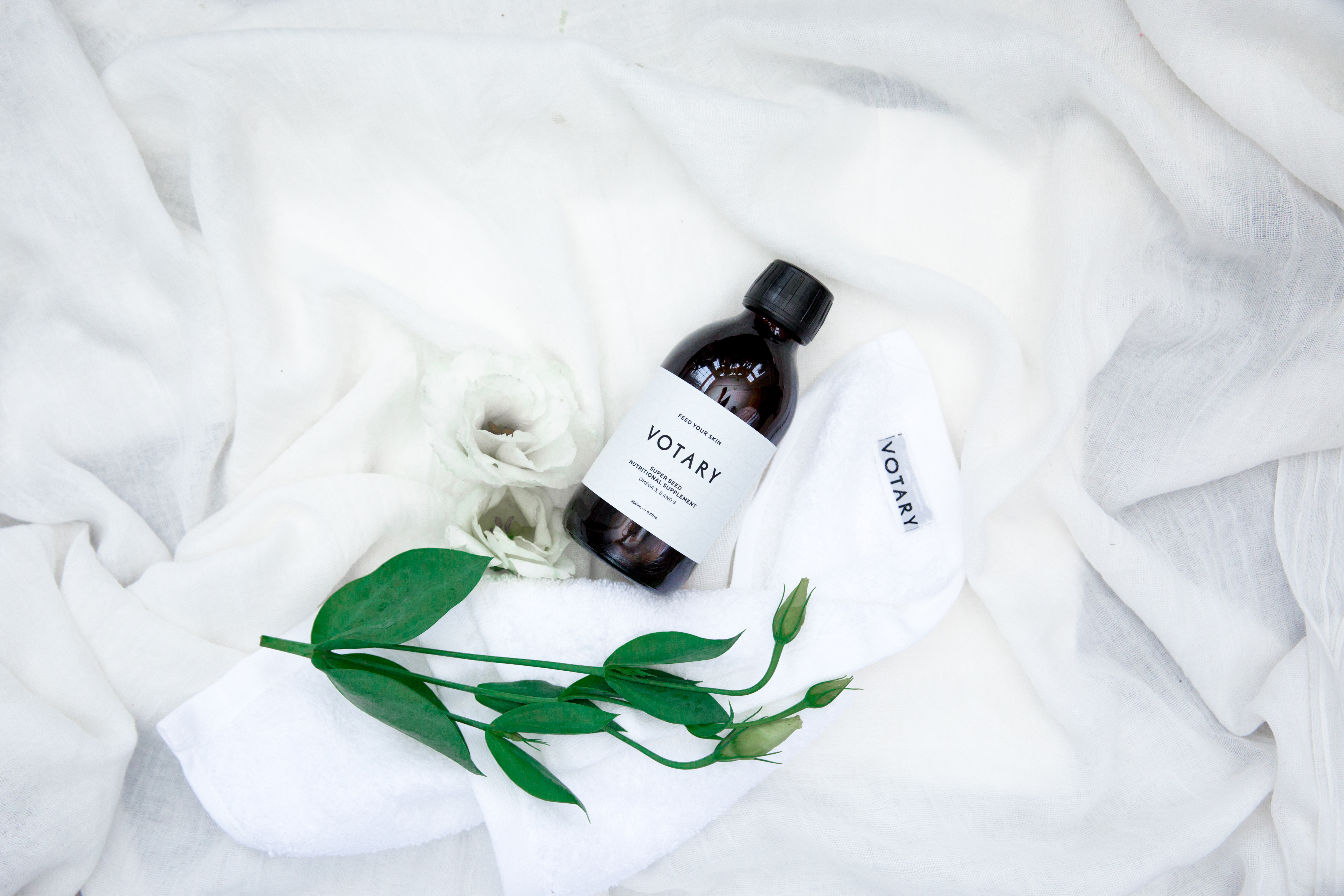 Just 'feeling' better about our skin can make a world of difference, and we know a bit of a tan can have that impact - is there a good facial tan you would personally recommend?
I confess to not being a fan of facial tan - even the ones you add as drops to your moisturiser, I think they add patchy colour. Instead, I'm a huge fan of Hourglass bronzer. Like Votary, they're a vegan brand and their bronzer comes in several shades, giving a lovely 'just-back-from holiday glow. I'd be lost without it in deepest winter.

With party season around the corner (and a wedding at Radiance!) - what are your top tips for glamorous events in the winter calendar, to keep our skin glowing?
My mantra is that beautiful glowing skin begins with skin that is properly cleansed. Using a plant oil cleanser deeply cleanses your skin without stripping or dehydration. During the winter, if you are wearing fuller coverage foundation, or more make-up for seasonal parties, I suggest double cleansing so that you can make sure everything is removed, and then repeat to allow it to really penetrate.
I'm also a fan of the quick at-home, super easy facial. On a night when I'm staying in, I'll run a relaxing bath, and use one of our facial oils like a mask. I apply it before getting into the water, and then let it deeply nourish my skin while I soak. I also make sure not to neglect my limbs during these months. I'm loving our new Antidote Bath and Body Oil which can be used in the bath or shower or put straight onto your skin. It makes my limbs feel smooth and lustrously soft, even when they are tucked in boots all day.
And finally, for wedding skin, I can't recommendour Jasmine and Calendula Facial Oil enough. (Get the Gloss recently chose it as one of their six best products ever to celebrate their sixth birthday). Applied with a stipple brush, it creates a fabulous, flawless base for make-up. Happy Radiance wedding. x
---