Profile: Renée Lacroix, founder of La Crèmerie
by Alexandra Williams,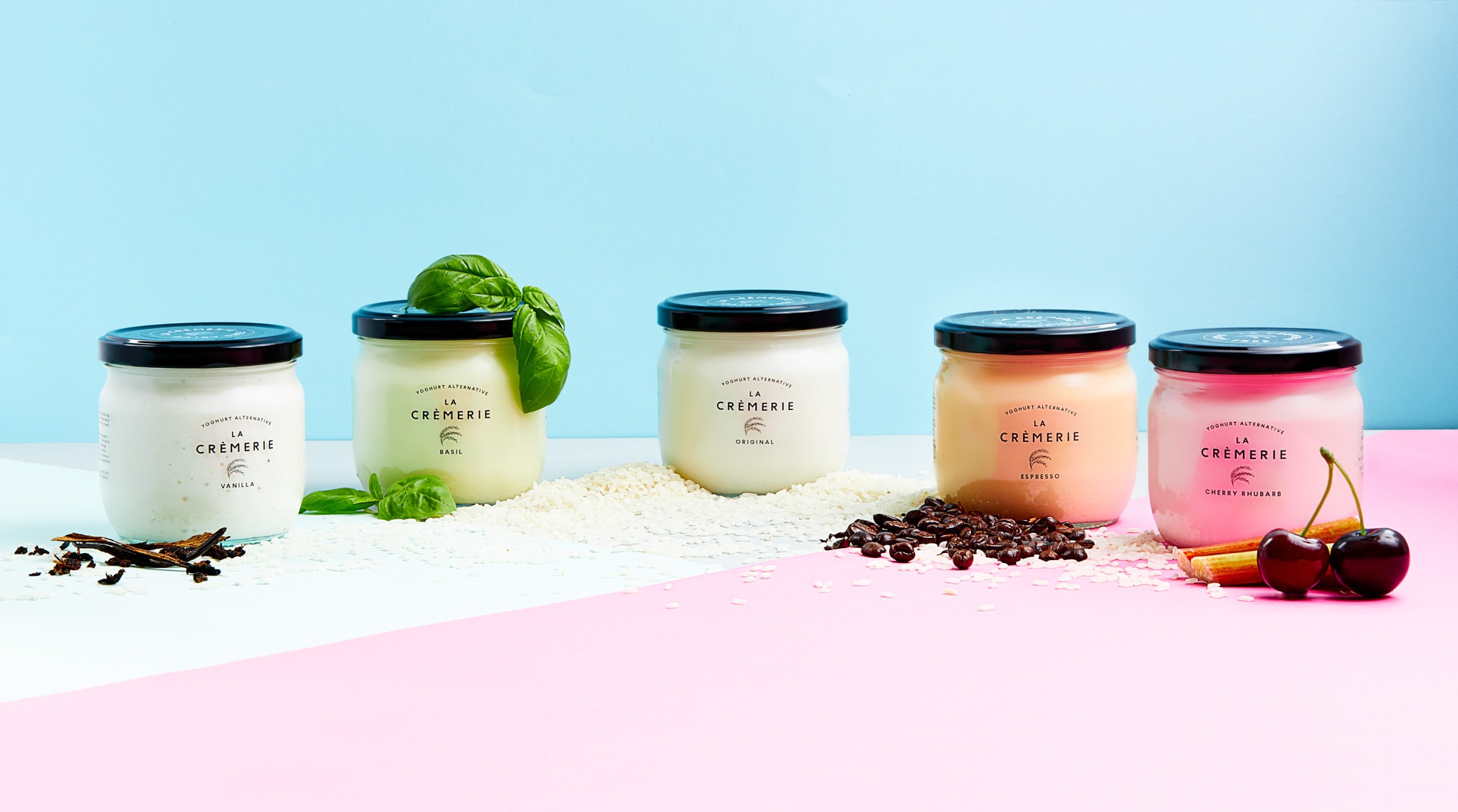 Renée Lacroix is one busy entrepreneur. It's been just 18 months since she set up La Crèmerie - an organic and handmade brand of delicious dairy free yoghurts, which is already stocked in Selfridges, Abel and Cole, As Nature Intended, Revital and Farmdrop - to name a few... When we first came across La Crèmerie last year it was a match made in heaven - we love the ethos behind the brand, their product and their business. We've also been known to eat a pot in one go, which is usually a good sign....
The product base for La Crèmerie is an organic rice, which is mixed by hand with Brittany spring water, and specially selected live cultures. Completely dairy free, and a refreshing alternative to coconut yoghurt - with four flavours, including Cherry Rhubarb - what's not to love?
Fiercely passionate about the benefits of a plant based diet (a convert from vegetarianism after watching the popular Cowspiracy), Renée found that it was really difficult to find a plant based yohurt that wasn't soy, or coconut based. We're in agreement that though we're partial to a good coconut yoghurt, it can be overpowering - and it's so refreshing to have an alternative option. Having dabbled in business before (running a sustainable fashion business with ethical fabrics) - this was the moment Renée knew this would be her next venture.
From talking to Renée, it's absolutely clear that her passion for the product, and a plant based diet is multi layered. She's insistent that it's not just about the health benefits; going dairy free can clearly have an enormous environmental impact, not to mention animal welfare. Organic was a natural decision for La Crèmerie, and their products have always been made in a certified Organic factory in Brittany, France. Sustainability is at the core of the business; reflected in their beautiful and environmentally friendly glass jars.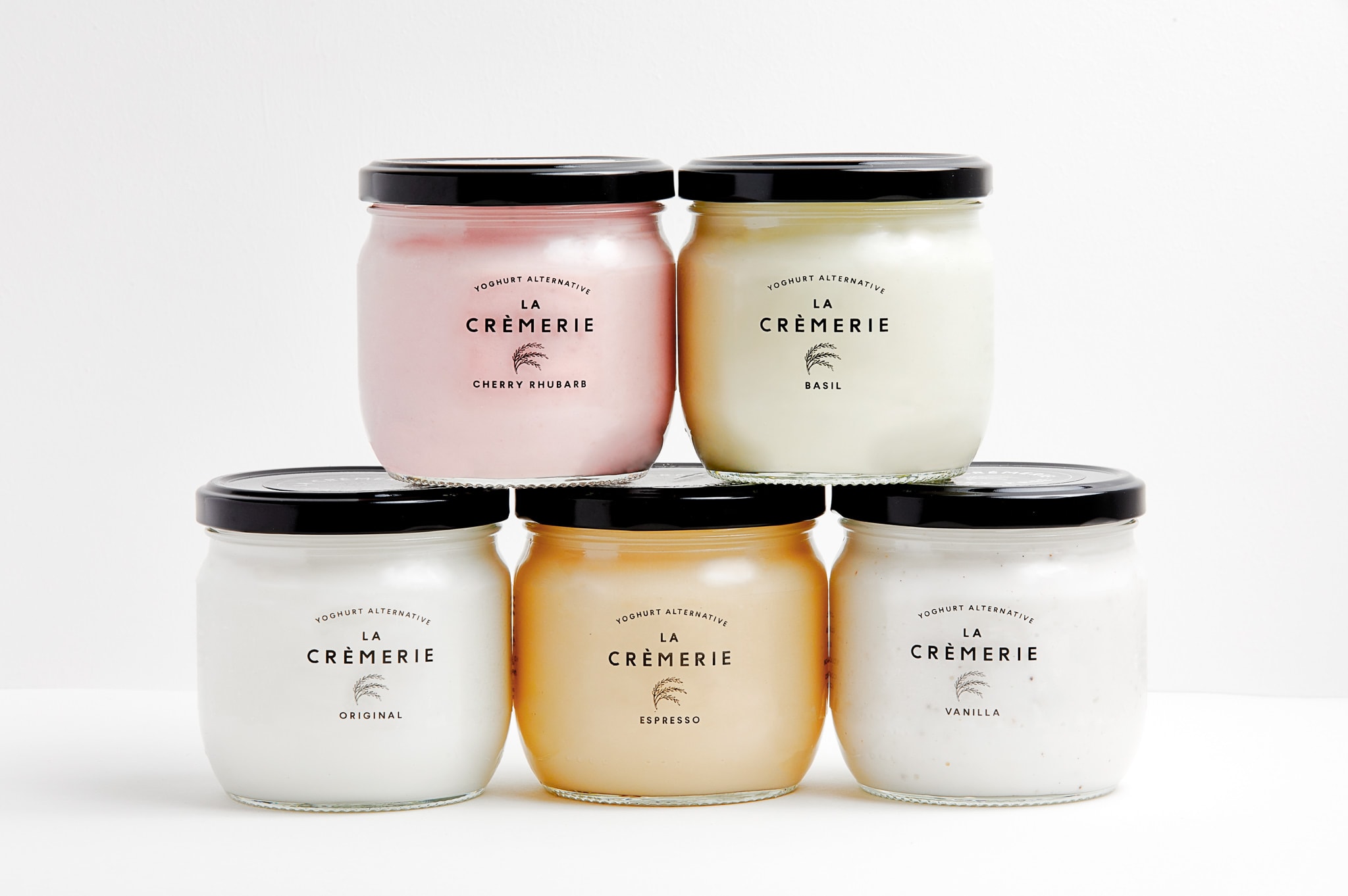 From talking to Renée we really picked up on her skill as an entrepreneur to make decisions based on core principles, mixed with a bit of instinct - so important in those early stages of building a food business. With her roots in ethical principles, and organic being part of her lifestyle - it was almost fate that finding a manufacturer came completely by chance at a London trade show. We were really inspired by the way Renée told us the story of how she nurtured this relationship. As she put it - 'two one man bands' working together, to learn the ropes of artisanal yoghurt, and bringing it to market. Despite doing the incredible job of running La Crèmerie herself; she says she doesn't find it a lonely experience - due to this amazing relationship she has with her producer, and her distributors.
Infectiously enthusiastic, and grateful for all the opportunities that come with running a company - we're so thrilled about the success Renée has already enjoyed. We've been lucky enough to get our hands on an exclusive 18 jars of La Crèmerie, which we'll be adding to some lucky Radiance clients cleanses whilst stocks last - the perfect post-cleanse breakfast!
---