Radiance Recommends - Sustainable Swaps
by Olivia Cartwright,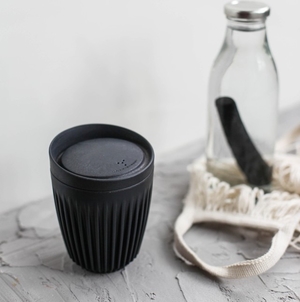 We all know the environment is at crisis point and we are all doing our best to do our bit for the planet. It's all about small changes that will make the biggest difference. Here is our round-up of little changes that most of us can manage.
Reusable water bottle - With so many bottles on the market there are some really gorgeous ones to suit any aesthetic. We love this one from Smartech. Yes, it's expensive but does your bottle self clean?? Plus think how much you are saving on bottled water.
Bags for produce - We never gave much thought to those wafer-thin plastic bags we all use in supermarkets weekly. It doesn't take much to keep these in your usual shopping bag and empty into containers when you get home. We like these organic, cotton, washable bags from Turtle Bags.
Lunch box - Stylish comes easy with our favorite lunch boxes from Black and Blum. They create products we love to use, are proud to own and are built to last.
Refill your own produce - Join the zero waster shopping revolution! With over 450 locations across the UK Source Bulk Foods is an easy, accessible and gorgeous way to stock up on your organic wholefoods, cooking oils, healthy snacks and sustainable personal and household products. A must visit.
Deodorant - Spray deodorants are not only bad for you but they are bad for the environment too! Unfortunately, many of the eco-friendly options are not so effective in the smell department. Don't worry though, we have done our research so you don't have to! Malin + Goetz is our favourite and Space NK has a convenient travel-sized option that lasts for ages.
Coffee Cups - if you are taking your oat milk flat white to go then why not simply bring your own cup? We love this really stylish, lightweight one from Huskee made from recycled coffee grounds. Many cafes give you a discount if you bring your own cup so it's good for your wallet and your planet.
---