The Green Life with Max Von Berg
by Rosie Guest,
Radiance met with Max Von Berg, the founder of Conscious Food, which is introducing Palmyra Jaggery to the UK.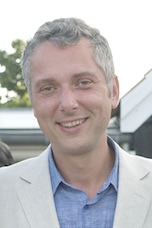 Palmyra Jaggery is an unusual name, could you tell us about the story behind it and how the name came into being.
Jaggery translated from Hindi means "unrefined sweetener". Palmyra is the rarest of the palm trees and has nothing to do with palm sugar whatsoever! For over 6000 years Palmyra has been used in Ayurvedic medicine to help blood insulin resistance, insomnia and sleep deprivation, as well as hyperactivity and lung infections.
What makes Palmyra Jaggery different from other low GI and natural sugar alternatives?
Palmyra is a great plant-based source of non-analogue Vitamin B12, which is an important vitamin for humans because it is needed for the production of healthy myelin, enabling your brain to transmit signals down your body.
People are becoming more conscious of their carbon footprint and products being sustainable, how does Palmyra Jaggery fit into this?
Palmyra is a very sustainable form of sugar substitute. It takes 15 years for a tree to grow and start giving fruit and the trees continue to give fruit for 100-125 years. No trees are killed unlike with palm sugar production and every part of the tree is used. Bark for the fishing and hunting nets, leaves for housing and wood for house building. Nothing gets wasted!
What is the best way to make Palmyra Jaggery part of your diet?
It depends on what you would like. It can be used instead of sugar and/or as superfood. For example if you cannot get to sleep take a teaspoon of Palmyra with milk, water or on its own 10 minutes before you go to bed. Or if you have issues with stress take a teaspoon of Palmyra first thing in the morning.
The best thing it does however, is that after a week of use it starts to break down the opiate dependency in your brain to processed sugars, so you stop craving sweet foods and processed foods.
Are there any famous faces on the Palmyra Jaggery band wagon?
Yes, indeed. Rock royalty, that is gorgeous Jo Wood, has been singing praises to Palmyra. It has also been used by Michelin starred chef Atul Kochhar, the Medicinal Chef Dale Pinnock and the winner of the Great British Bake off, Francis Quinn to name a few!
For those who care about their appearance, Storm modelling agency now recommend Palmyra to all their models because the vitamins and nutrients in it help to maintain radiant skin.
What's your favourite shake with Palmyra Jaggery?
Simple! 1 tablespoon of Palmyra whisked into a large glass of raw milk (or non dairy milk) with some fresh vanilla.
What's your favourite recipe with Palmyra Jaggery?
Chicken casserole. It just lifts the whole dish making it lighter and more refined. Sprinkle a teaspoon of Palmyra while browning the chicken (it will give the skin that extra crunch!) and about 10 minutes after you add the tomatoes sprinkle a heaped teaspoon of Palmyra over your dish, leave for a couple of minutes and then fold it in. Absolutely delicious!
What is your food philosophy?
To show respect to yourself and this planet when eating and cooking your food. Eating food that has not been sprayed with man-made chemicals that are destroying the soil and our water supply and eating seasonally.
Do you have any crazy health tips that actually work?
Nothing crazy at all and it always works. Ghandi once said "Chew your drinks and drink your food". If you chew your food properly you will start noticing almost immediate positive changes to your health and wellbeing.
What inspired you to open Conscious Food?
I was fortunate enough to be introduced to a truly inspiring woman, Kristina Locke, who is now my wife. Our philosophies merged and led us to open a food company that helps people to improve their health and also improve biodiversity of our planet.
To find out more please visit Conscious Food.
---