Q&A with Christine Sundt – Choreographer & classical Pilates teacher
by Christina Agnew,
Staying fit and healthy is in Chrissy Sundt's DNA, having started life at the Royal Ballet School and grown up as a strict vegetarian on an organic farm. After injury sadly forced her out of her professional ballet career she became a superstar choreographer and one of the best classical Pilates teachers that we know. In fact, Christina trained with Chrissy throughout her first pregnancy and credits those Pilates sessions with helping her stay in shape and recover quickly. Chrissy always looks incredible and is a total inspiration to us, so we couldn't resist a quick Q&A.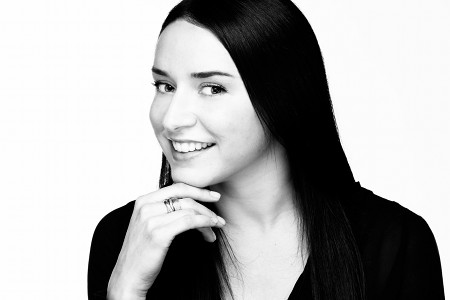 How has your ballet background affected your current approach to health and fitness?
Ballet is a very exacting art form and having trained professionally since the age of 10, it has allowed me to bring an enormous amount of knowledge to my teaching. When I was training the focus was very much about hard work, precision and attention to detail – all of which I have taken on into my approach to working with clients. What I have tried to get away from is the negative reinforcement that often comes with a classical dance training so that now my big focus is positive reinforcement and to have some fun!
What is your favourite way to work out these days?
I try to vary my workouts so I do a combination of: ballet, yoga, Pilates, swimming and Barrecore. With this combination, I continuously challenge the body without stressing out the body or working the same muscle groups and joints in a repetitive way. I also ski during the winter months which I love because the air is so clean and I finally step out of the studio environment and into nature - this is something I think we all need to do to get away from our busy urban lives.
What is the best way to improve posture?
Good posture gives you confidence and if you walk tall you will notice you immediately look slimmer and your clothes sit better. So the simplest way to do this is to find little ways to remind yourself to sit or stand tall, draw your shoulders lightly down your back and draw your abdominals in and up, these actions will immediately make the spine nice and long and you will look 3 inches taller!
How can you strengthen your core at home if you don't have time to hit the gym?
I often say to clients that if they draw their abdominals 'in and up' every time they receive an email or text message I would very quickly be out of a job. The action of drawing them in and up, sitting or standing tall and maintaining that for longer and longer periods will help to strengthen the abdominals and create more tone. I also encourage clients to at least learn the Pilates Abdominal series so that they can just grab 10 minutes in the day to lay down on a mat and do them at home or in the office. Go online to
powerpilates.com
and you can download beginner workouts which you can use to guide you through these simple beginner exercises. All you need is a mat and your laptop and you are away!
How would you describe your food philosophy?
Organic, fresh and simple to prepare! I grew up as a strict vegetarian and on an organic farm, so the focus has always been on eating fresh organic fruits and vegetables that are seasonal and grown in a way that is local and sustainable. I have been a Pescatarian for the last ten years and I apply exactly the same rules when choosing what fish to eat. I usually do a cleanse 2 or 3 times a year just to reset the digestive system. I often do this after Christmas or other times that may have been a little more indulgent than usual like a holiday. I think it really helps to kick start those healthy habits and really think about how you fuel your body every day.
Which three items are always in your fridge?
Fresh berries, salad and probably some Norwegian organic salmon. (I am a good Norwegian after all!)
How do you press the reset button after a stressful day?
A hot bath with Epsom Salts is great for relieving tired muscles and detoxifying the body. If I have the energy then a yoga class is a lovely way to de-stress and de-clutter the mind after a long day. Otherwise I will lay on a foam roller (a rolled up bath towel works well if a foam roller isn't available) and lay on it for 10 minutes, its fantastic for opening the back and chest which along with some deep cleansing breaths really helps.
What is your key to happiness?
'Physical fitness is the first requisite of happiness' Joseph Pilates. (I'm afraid I can't put it better than that!)
---