Radiance Recipe: Winter Green Juice
by Clare Ward,
As you know we love our green juices, so we thought we'd share a quick and easy recipe. This one includes ginger to give it a warming kick.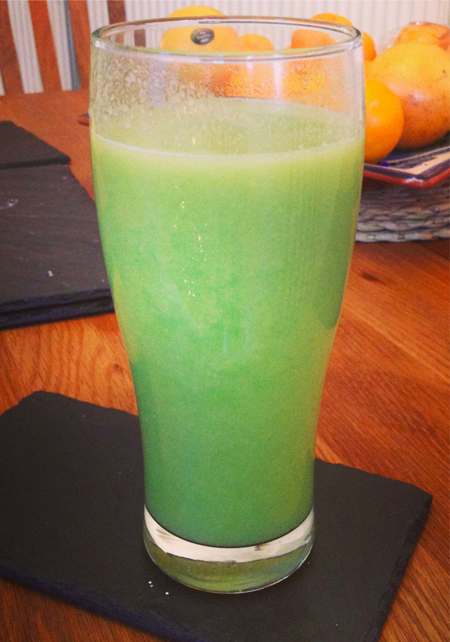 Ingredients:
1 cucumber
2 pears (if you can't find nice ripe pears then you could use apples instead)
1 lime, peeled
1/2 inch ginger root, peeled
1/2 head fennel
large handful of greens, such as kale or spinach
Method:
Chop all your ingredients so they'll fit through the feeding shoot of your juicer.
Put ingredients through juicer, making sure to mix the leafy greens with the harder ingredients to ensure they go through optimally.
Drink immediately.
---