Have you tried... Nama?
by Rosie Guest,
Nama has recently relocated and can now be found tucked down a side street in the heart of Notting Hill. It's a great spot for Raw Foodies looking for a relaxed hideout with an indulging but healthy menu. The menu is diverse with plenty to choose from for those who like to experiment with raw dishes.
Top picks include: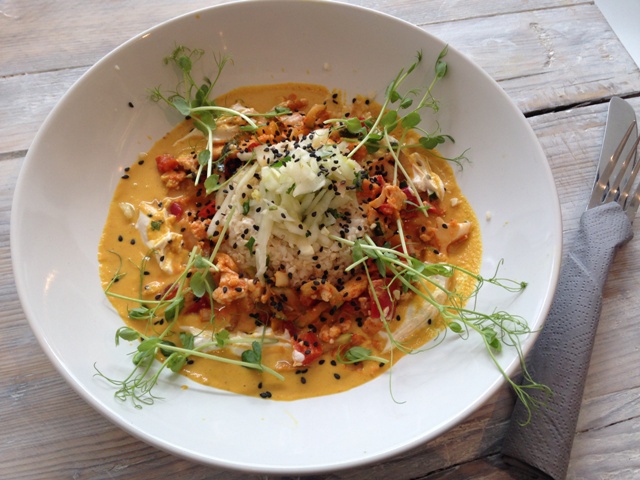 Thai Coconut Curry (see image above)
Cauliflower, courgette, red pepper & leek marinated in a sweet chilli sauce, served with a coconut curry, kohlrabi rice and pickled fennel
Chilli
Mushroom, walnut, carrot & pepper chilli, served with guacamole, probiotic sour cream, pico de gallo & corn chips
Daikon Ravioli with nut 'cheese'
Slices of marinated daikon, probiotic sesame, mushroom and spinach cheese, fig puree and Asian cabbage salad
Sushi Platter (see image below)
Kohlrabi 'rice', 'roasted' Asian mushrooms, pea shoots, carrots, spinach, cucumber & avocado, rolled in a nori sheet, served with a sesame dipping sauce & Savoy salad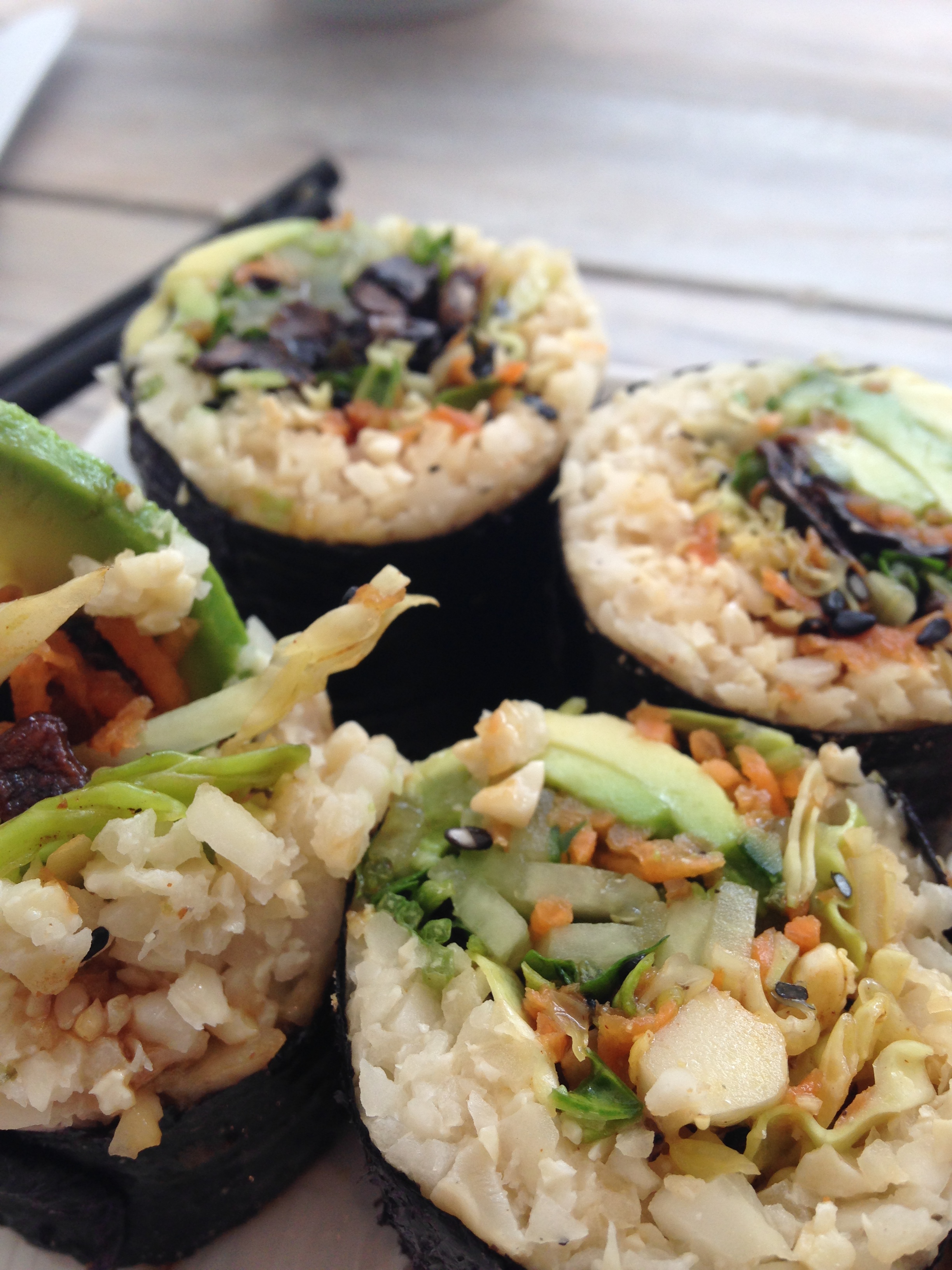 Had it been the right time of day I would have definitly tried one of the breakfast dishes which include spiced coconut porridge, grawnola and savoury crepes.
If you're in the area it's definitely worth a visit!
---