Ombar - Why we love them
by Layla Brice,
We've collaborated with Ombar for our limited edition Valentine's Gift Box this year so we asked them to share with us what makes them great - and we sure do agree!
Ombar's Lucy Day -
We've unpacked the ingredients of conventional chocolate, thrown out the bad stuff, and put it back together again to make a healthier, tastier chocolate bar.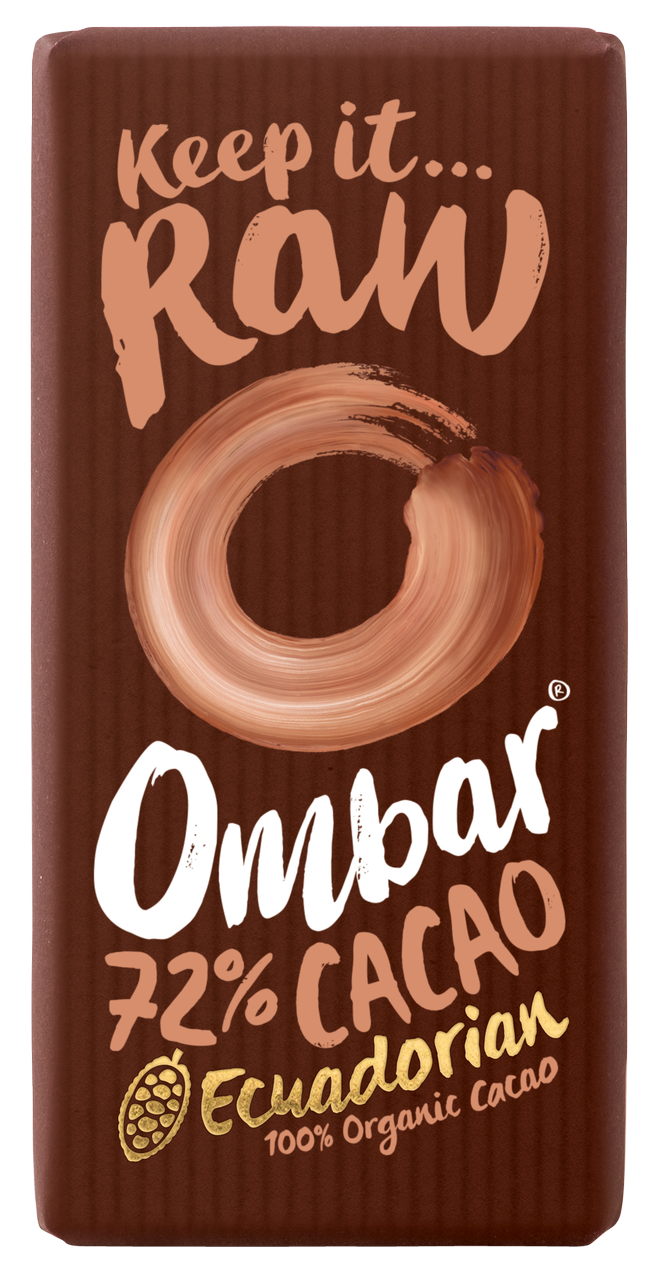 WE RESPECT THE CACAO
Starting with the incredible cocoa beans all chocolate is made from, we keep 'em raw. In normal chocolate they are roasted at high temperatures, which is damaging to healthy compounds like flavanols. We call this RAW CACAO.

WE FOUND A BETTER SUGAR
There's no two ways about it – refined sugar sucks. We discovered whole, unrefined coconut sugar made from the sap of the palm tree, complete with minerals and tasty caramel flavour. Did you know we were the first chocolate maker in Europe to make chocolate with coconut sugar?

WE DITCHED THE DAIRY
Whilst our chocolate is definitely not just for vegans, we're proud to have created an uber-creamy, dairy-free mylk chocolate using coconut instead of dairy milk. Because a plant-based diet makes better sense for our planet and for our bodies.

WE MADE IT HEALTHIER
Having already chased all the bad stuff out of town, we've got plenty of room for healthy superfoods like blueberries, acai and gojis – all real, whole fruits, no compromises. We even throw in a healthy dose of friendly bacteria for good measure.

We are also really passionate about looking after all the people who work for Ombar, even the cacao farmers, so we have a team member based out in Ecuador who works directly with small cooperatives helping them improve their farming practices to get more money for their crops.
Here is their founding story: https://www.ombar.co.uk/pages/the-ombar-story
---