Passion Fruit Chia Pudding
by Olivia Cartwright,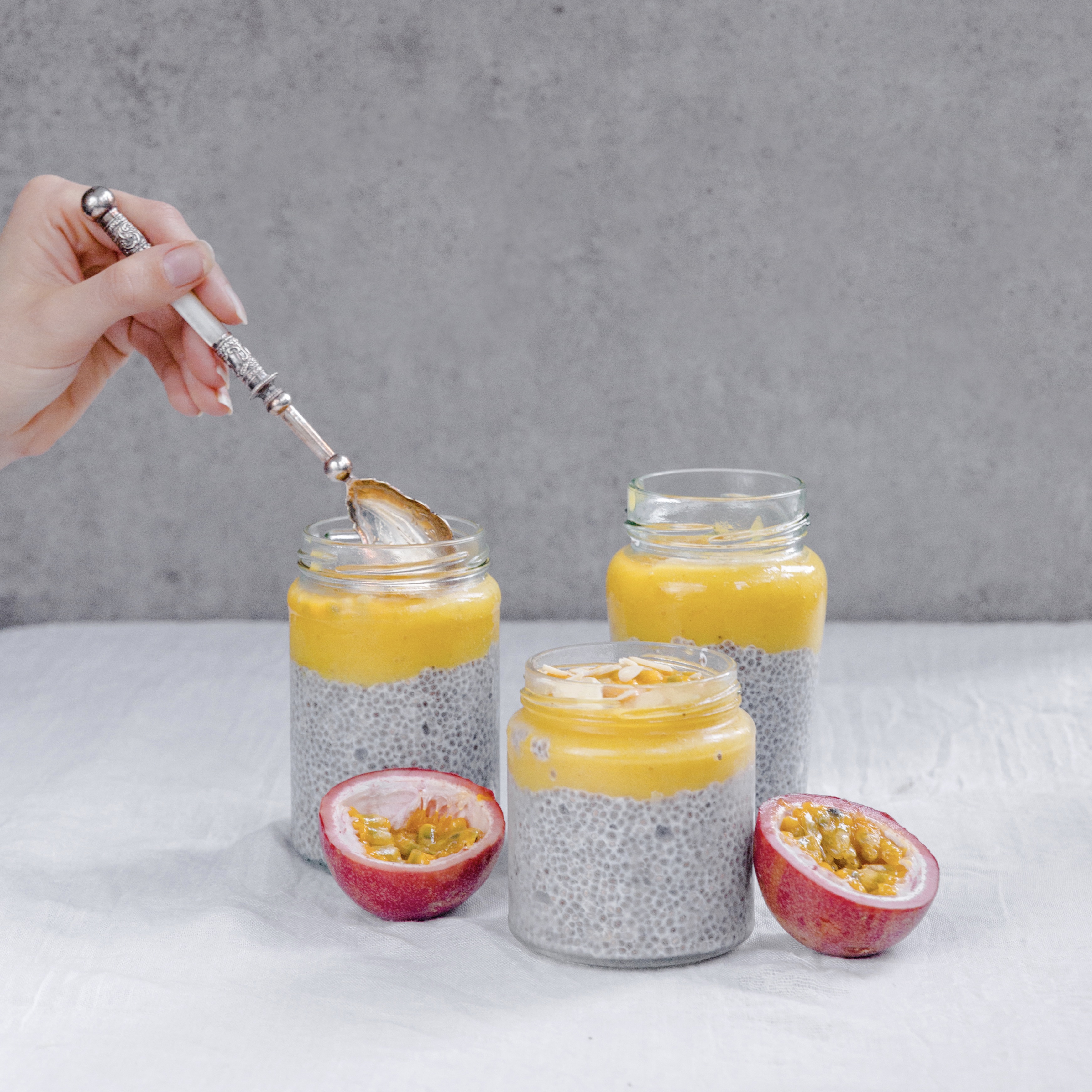 Ingredients
30 grams chia seeds
200 ml coconut milk
150 ml coconut water
drop of vanilla extract
1 mango
1 lime
1 passion fruit
toasted coconut flakes
Instructions
Place chia seeds in a container and add coconut milk, coconut water and a drop of vanilla extract. With a spoon stir until well combined. Close the jar with a lid or with cling film and leave to soak for about 2 hours. You can also refrigerate overnight, but keep in mind if using canned your coconut milk will thicken to almost solid and you may need to warm it up to loosen again in the morning.
Peel and cut mango into chunks and put into a blender. Save a couple of smaller chunks for topping. Add juice of 1 lime to blender. Blend until smooth and thick.
Assemble your pudding: place a couple of spoons of mango puree, then add a layer of chia pudding and repeat. Top your pudding with the saved mango chunks, passion fruit and toasted coconut. Serve.
---