Probiotics for your face!
by Olivia Cartwright,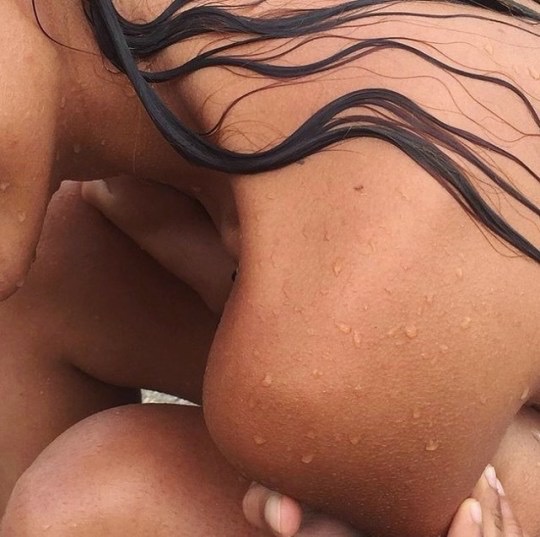 Generally, our knowledge about gut health, and our microbiome, is on the increase. People are now savvier about making it a health priority. But your gut isn't the only organ that requires some attention.
In 2008, the Human Microbiome Project confirmed that our skin also has it's own ecology and set about learning how to care for it. They found that feeding and nurturing your skin's microbes is essential in achieving optimal skin health, as they protect our skin, help it perform its basic functions and prevent premature ageing. Stripping and abrasive antibacterial products commonly used today as part of our daily skincare regimens can damage this ecology by killing both the good and the bad bacteria. When, in actuality, we really need to preserve the good. Oddly enough it seems that there is such a thing as being too clean! A quick and easy way to help the ecology of your skin would be to only cleanse your face once a day, I like to do so in the evening but that is a personal choice.
I like to think of microbes as your skin's built-in army, on the front line of your defence system. These microbes support the structure of your skin, block invading pathogens, and keep moisture locked in. They do this through several functions. One of the ways is through competitive exclusion, the good microbes form a shield on the surface of the skin and eat all the nourishment available. This is to build up strength so there is no space, or food, for the bad bacteria to grow.
Probiotics are the live bacteria or microorganisms that benefit our body when consumed or applied. In terms of your skin, probiotics help to increase the bonds between the skin's individual cells, thus strengthening its barrier and keeping moisture locked in. When you strengthen these bindings it also helps to alter, and improve, the look and feel of the skin, making it appear more hydrated and plump.
Hydration is not the only benefit you may see from protecting and feeding your microbiome. It really helps to improve your skin's barrier function by lessening its immune response. An impaired skin barrier is more inflammatory and easily stimulated but this combats that. When your skin is really strong and happy it's less reactive and more resilient.
Similarly, to your gut, microbial diversity is achievable through the use of pre and probiotics but rather than taking a morning supplement, we can use these topically. There are only a few brands worldwide that use live probiotics in their products. Doing a course using these products can feed the good bacteria and strengthen your own microbiome. To avoid your skin becoming reliant on these products instead of creating its own defence system, we would suggest using a live probiotic serum for a couple of months once or twice a year. It is really helpful to provide food for those good bacteria soldiers!
---