Have you tried... Baobab?
by Rosie Guest,
Baobab fruit contains fourteen essential vitamins and minerals. It is almost fifty percent fibre and has one of the highest antioxidant capacities of any fruit in the world. This gives it an amazing range of benefits, from helping with energy metabolism to improving skin health.
Baobab fruit dries naturally on the branch. It is then harvested, the seeds are removed and sieved to produce a delicious, nutrient desnse, powder, which tastes a little bit like sherbet!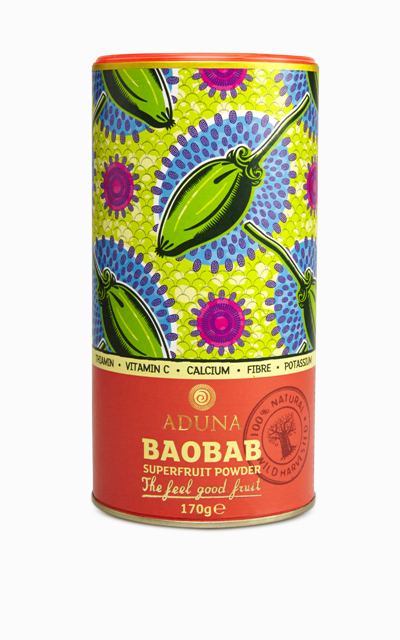 It's a great healthy alternative to sugar. We at Radiance love to add it to our smoothies. Here's one of our favourite recipes:
3 tsp of baobab powder
8 oz of cashew or almond milk
1 banana
1 cup of berries
Blend all ingredients together and enjoy!
---