A new smoothie bowl for Spring
by Christina Agnew,
Radiance co-founder Clare is chief creator of smoothie bowl combinations amongst our team. Here's one that she blended up recently that deserves a spot in your weekly breakfast repertoire.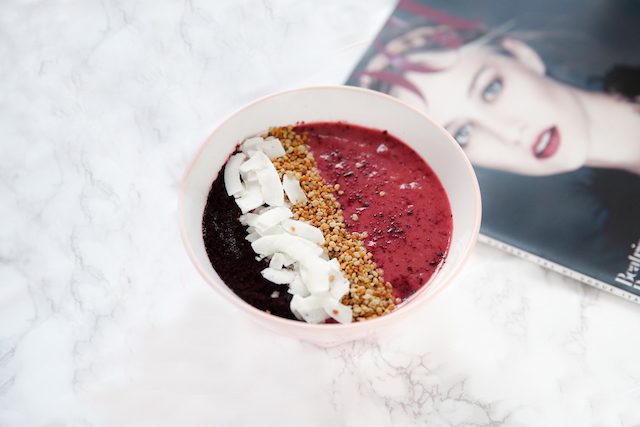 Blend together in a high powered blender:
250ml coconut water, almond milk or water
1/2 avocado
large handful of raspberries
handful of spinach
If you like it a bit sweeter: 2 dates or 1/2 tbsp maple syrup or honey
2 tbsp porridge oats
For topping:
coconut chips
bee pollen
Arctic Power Berries blueberry powder for decorating
extra fruit
Basically whatever you like - get creative!
---