What Are Medicinal Mushrooms?
by Clare Ward,
Four Sigmatic was founded with its first goal being to find the smallest thing people could add to their current diet to produce the biggest positive impact on their health. You might be surprised to hear their answer: medicinal mushrooms. Another thing you might be surprised to hear is that mushrooms are among the world's most studied superfoods. Indeed, about 40 percent of Western medicines today, including penicillin, utilise mushrooms. Furthermore, because most of us don't consume any of these medicinal mushrooms, adding even just a very small amount into your diet can make a big difference.
We've been experimenting with Four Sigmatic's elixirs, coffees and superfood blends for a while now and have become a little addicted. There's a beautiful reishi and cacao recipe HERE. Or, a chaga, ginger and turmeric latte HERE.
But our favourite is the mushroom coffee, which is really quite life changing! We included some Four Sigmatic sachets in our recent cleanse goody bag and while - let's be honest - some of the flavours take a little getting used to, the feedback was so positive.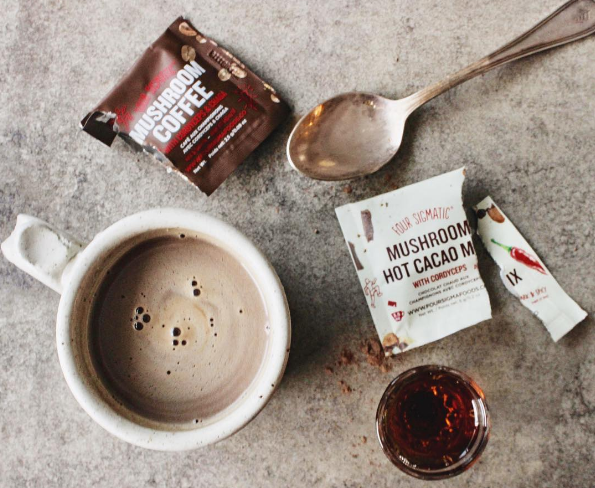 If you're interested to try it for yourself then check out this interview with one of the founders and ORDER HERE.
---