Interview - Kate Prince - Noble
by Alexandra Williams,
We've been catching up over a cup of Noble with Kate Prince - founder and creator of Noble.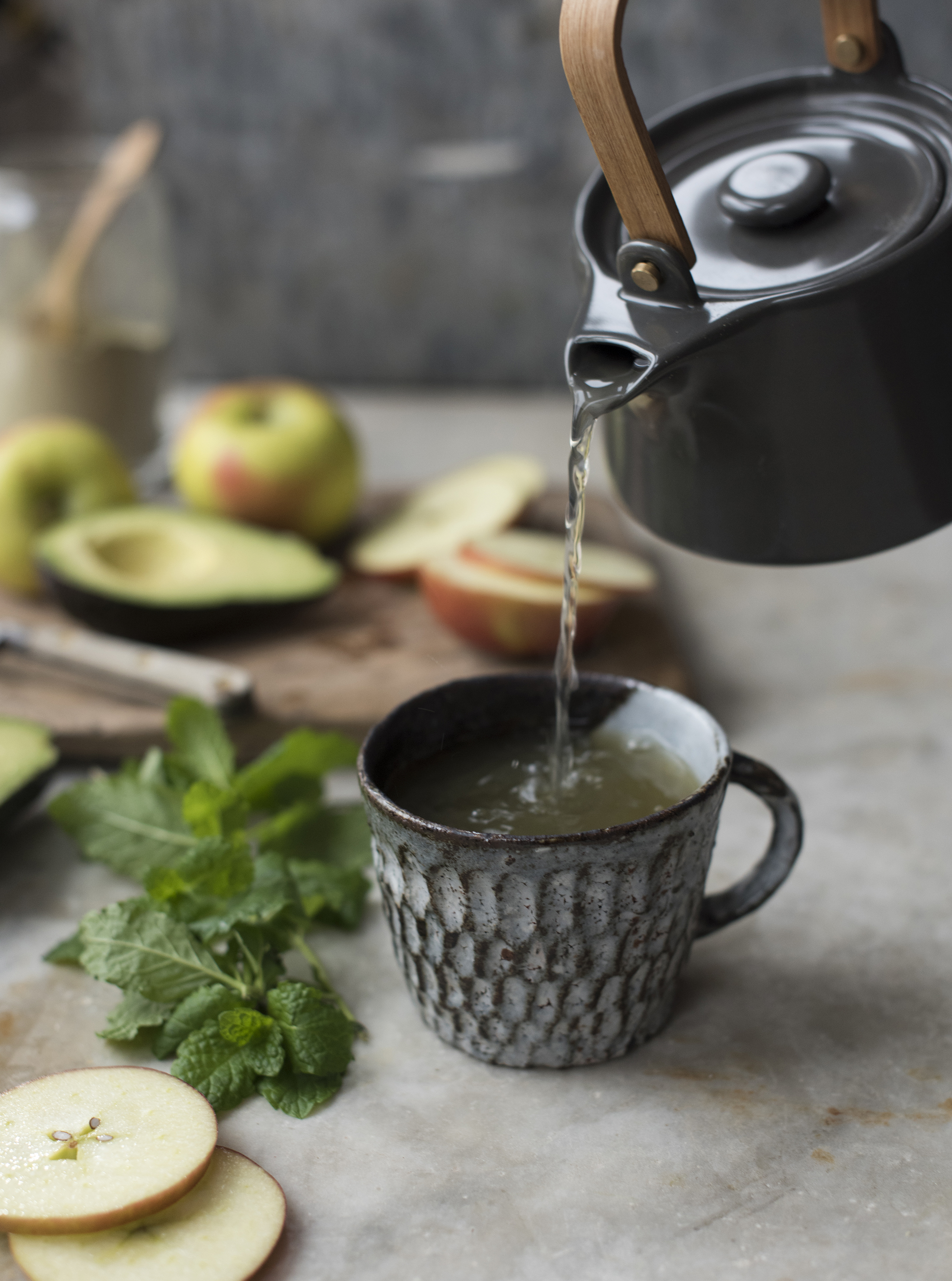 So, Kate - we can't tell you how much we are loving the Noble products and packaging. Can you tell us the inspiration behind the products?

My background is actually as a lawyer, but I'd started off by launching a tea company when the idea for Noble came to light. I'd become more and more interested in nutrition, and being more aware of what I was eating. There was a wave of change happening in terms of mainsteam eating habits changing - I started seeing superfood lattes pop up in local cafes and delis, and realised there was an opportunity here. We had originally thought of launchiing the products as a tea, but realised these plant based ingredients were so special - that the idea of just 'infusing' them - just wouldn't do them justice.
In our drinks, you benefit from digesting the ingredient - rather than just the flavour in an infusion. I've always been skeptical of 'health teas' - and felt that we could do so much better. We were looking for really potent nutrition, with specific and targeted health benefits.
You use a huge variety of ingredients - how did you choose them, and why so many?

At the time when we were starting - all people were talking about was the different superfoods we 'needed' to get into our diets - maca, moringa, baobab, cacao... and I just thought, how is it possible for me to integrate this into my daily life? I was a busy working lawyer, with a family - it just wasn't practical. There had to be an easier way. I'd tried a lot of superfood mixes, and just didnt feel that they lived up to expectation on the flavour side. We wanted to create somethiing with the nutritional benefit, but with amazing flavour as well.
Why hot drinks?

I was really adamant from the start that I didn't want our products to be something that was just blended up. If I've made myself a fresh juice or smoothie, I don't need to add a supplement to it - but I really felt like the hot drink space was once where the nutritional benefit could be tranformed. We'd created a complete product, where you just needed to add water or a hot plant based mylk.
A lot of the products have an added plant based protein powder, was there a reason behind this?

There are two reasons for the protein really - both for texture, but also for taste. We wanted to create a product that would be great either pre or post workout - and two of the products are actually classified as high protein. A hot drink isn't usually an area people are expecting to get protein, so its a great way to top up that daily nutrition intake. Obviously being plant based, this is completely vegan protein which is great.
Tell us a bit more about the name 'Noble'.
For us , the products always had to be about Integrity and Truth. These are our core values. Also, obviously with the surname Prince there was a bit of play on words there. Our strapline 'Made by Plants' is also quite unusual - and we really believe in this.
The packaging is so standout - the feel and look is just exquisite. Why was it so important to you?
It was absolutely esssential for me that the packaging was going to be card. Sustainability is at the heart of what we do - and it was vital that as a brand we were clear about our responsibility to the planet. It does cost more to be sustainable, but it's an area we won't compromise on. Plastic doesn't work for me environmentally or aesthetically - and we're really happy with how the packaging looks and feels now.
Find out more about Noble by visiting their website. Keep an eye on our social media pages for an exclusive competition next week.
---