Passionfruit Chia Pot Recipe
by Alexandra Williams,
Passionfruit and Chia Pot Recipe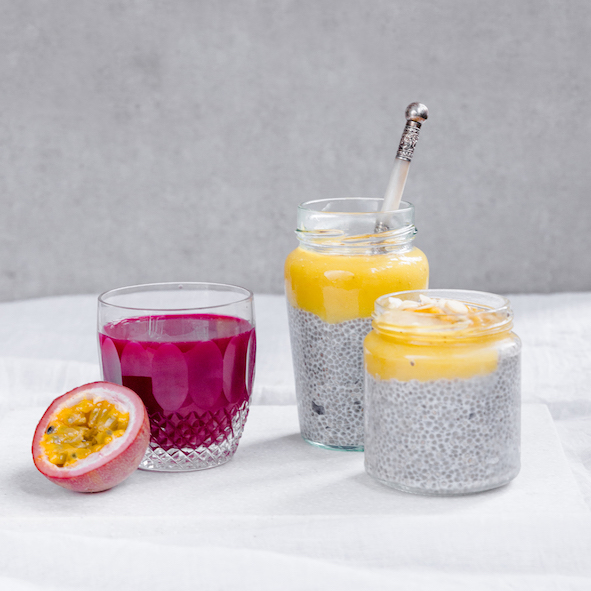 Ingredients - Serves 2
For the curd
2 Passionfruit
1/2 Avocado
1/2 Banana
Juice of 1/2 lemon
2 tsbp maple syrup
For the pot
8 tbsp Chia Seeds
1 Cup of your favourite mylk
2 tbsp Maple Syrup
1 Passionfruit
Coconut Chips
Method
Stir chia seeds and maple syrup into the mylk, and split between two jars - put in the fridge overnight or for at least 4 hours.
Half an hour before you want to serve - blend the ingredients for the curd in a blender, and leave in the fridge to set.
Spoon the passionfruit curd onto the pots and top with coconut chips. Scatter with fresh passionfruit!
Enjoy!
---