A Nutritionist's 1 Day Food Diary
by Alexandra Williams,
We asked Nutritionist Clarissa Lenherr to record what she ate in a day, and her top hacks for supercharging your nutrition with no deprivation attached...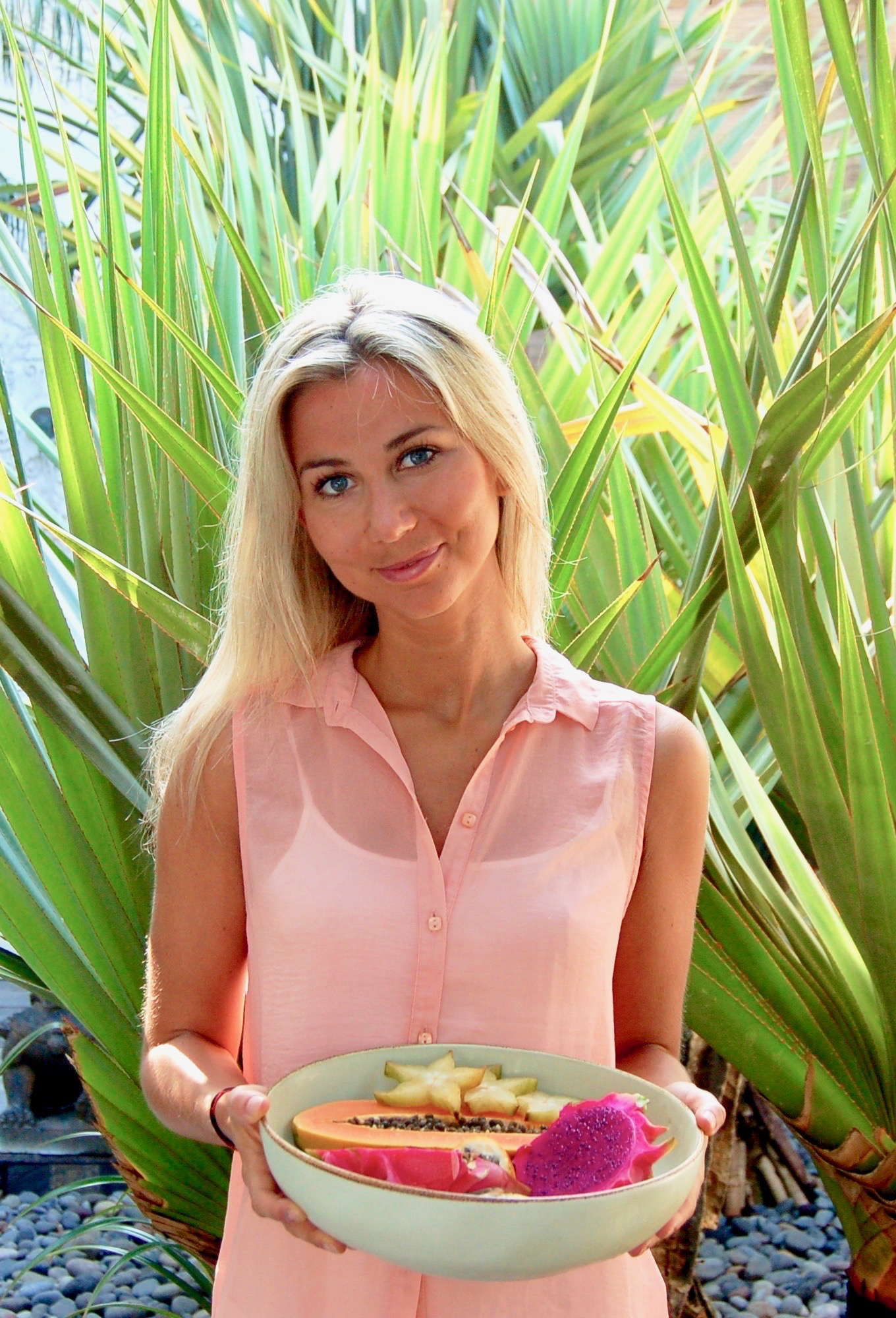 1-day Food Diary
Breakfast
My diet varies depending on the season but typically I'll have eggs for breakfast with coconut butter on some homemade nut and seed bread, plus a green juice or smoothie. Smoothies or juices are a great way to get leafy greens into your diet, providing the body with the plant based nutrients it needs.
Snack
If I need a snack, I tend to reach for something that provides some good quality fats and protein to help tide me over until the next meal. I always carry around sachets of nut butter with me in case I get hungry and don't have time to find a snack. Other snacks I have as a staple in my home include brown rice cakes which I team with houmous, apple slices which I enjoy dunked in peanut butter and homemade energy balls which I store in the fridge.
Lunch
I like to make buddha bowls if I am eating at home, as it means I can add in a variety of flavours, textures and nutrients. My recent favourite is a mixture of purple cabbage, carrots, tomatoes, edamame beans, bean sprouts and greens, with a portion of cooked buckwheat noodles and some sliced tempeh. If I have some nuts at home, I will chop and sprinkle these on top for crunch. I like to dress my salads with citrus fruit juices, tamari and either flax or avocado oil to get some good quality fats on my plate.
Snack
If I am looking for a sweet afternoon treat, I try to reach for some summer berries such as blueberries and have these with either some coconut yogurt and cinnamon or a handful of raw mixed nuts. If I fancy something savoury, one of my favourite go to snacks is tamari roasted pumpkin seeds, which I buy from Clearspring.
Dinner
Dinner is always a more protein focused meal if I am eating at home. I cook for my partner and I most evenings, so I like to cook something I know he will also enjoy. A favourite of ours is grilled salmon, home-made sweet potato wedges, steamed vegetables and a tossed or chopped salad. Salmon is a really great source of omega-3 fatty acids and is high in protein, whereas the sweet potato is a good source of complex carbohydrates and provides beta-carotene, a form of vitamin A which when converted in the body is crucial for eye and skin health.
I like to finish my meals with something naturally sweet. In the summer I am really enjoying fresh watermelon and berries, but I also have a fondness for ice cream. Recently I have been making coconut milk and blueberry or banana and cashew milk ice cream. I don't need to add any sugar due to the natural sugars found in the fruit, and the fats from the coconut and cashew make it creamy and filling!
---