RADIANCE REVIEWS - NUE CO
by Olivia Cartwright,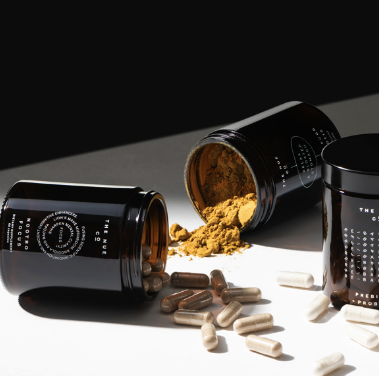 Olivia, one of the Radiance team, gives a personal review of The Nue Co. products, she bought and paid for all of these products herself, they were not gifted. Having struggled with IBS for almost a decade, here's how she got on...
You may not have heard the hype but Nue Co has certainly been making waves in the Health/Supplement industry since their conception in 2017. Bridging the gap between beauty and health, their ever-expanding range of supplements cover every millennial complaint. It's hard to know what to combat first, from sleep drops to skin to debloat powder they have all bases covered for the modern day audience. Gone are the days of clinical packaging and confusing names, Nue Co is strikingly beautifully packaged, impeccably designed and is marketed so perfectly that everyone wants a piece of the pie.
But beyond the gorgeous visual, how effective are the products? Similar to the founder Jules Miller, I have struggled with IBS for almost 10 years. It's a hugely frustrating diagnosis as there is such a broad spectrum of symptoms that it just seems to be an umbrella term for anyone with gut health problems. Long story short there is no concise treatment is largely considered something to be managed not cured. Jules experienced this first hand and got to work, collaborating with her pharmacist grandfather and so was their first product born, Prebiotic + Probiotic.
This was the first product in my basket and I can assure you I felt instant relief from the first use. I also purchased the Debloat +, Regularity Relief (too much information I know but it's amazing) and Digest Start.
The Pre + Probiotic and Regularity Relief will certainly be remaining a staple in my routine for time to come, they are both AMAZING. I was sadly slightly less impressed by the Debloat + although I do believe that everyone is different and I've heard wonderful things from others, I just didn't notice any change in my own symptoms from this product. Finally the Digest Start I introduced as I have been using digestive bitters for a while and these also included Apple Cider Vinegar which is meant to be incredible for digestion. I will continue with these but I had less of a resounding success, it may too soon to tell so I will persist.
In short, having used a lot of supplements religiously for many years I can honestly tell you I have never experienced such instantaneous success from the introduction of a supplement as I have with Prebiotic and Probiotic and Regularity Relief. I am hugely impressed and would recommend them to anyone. I am slowly working my way through the range but I would love to know if have you tried any of their products and what did you think?
---