What does 2023 hold?
by Olivia Cartwright,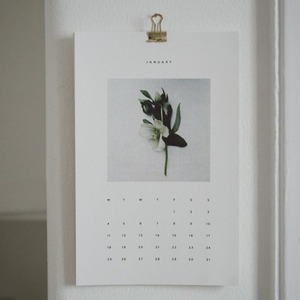 The new year is in full swing and we are feeling hopeful. I've actually always loved January for that reason, there's a lot of hope in January. Hope in yourself and hope for the upcoming year. Here are some of our positive predictions for the year ahead. (This is just a bit of fun not based on anything in particular).
1. The resurgence of minimalism. The pandemic years were huge for consumption, we were all just sat at home buying things. The never ending growth of social media and the introduction of 'viral' content persuaded us we needed the latest thing. This applied to everything from clothes, technology, even to recipes. Collectively we have amassed a lot of 'stuff' over the last few years and we predict a desire to strip things back and own less. We are fatigued by being a big consumer; we want to be more intentional in what we own.
2. Embracing ageing. We predict a rejection of the anti ageing rhetoric. For decades it's been about turning the clock back. With the crazy rise of cosmetic surgery and tweakments becoming normal. We want people to start seeing ageing as a beautiful thing. A shift of perspective to view getting wrinkles as a mark of a life well lived. Youth is so celebrated and why? We want to put our focus on enjoying life, taking care of yourself inside and out, and caring less about the external. Fighting against nature makes no sense.
3. We sense a deep desire for connection in the real world again, and a rediscovery of the idea of being present! Everything we have done in the last few years has been very virtual. We predict excitement about going out in the world and doing things again. We want to be with others in person and enjoy connection and community once more.
4. We predict more time off our devices and a general rejection of social media. Social media is a monster of our own making and it can be a toxic machine that so many of us (me included!) are at least mildly addicted to. We think people will try to consume social media more consciously. We want to put the phone down.
5. Podcasts are already a huge industry but we can see podcasts becoming an even more popular way to consume information. With TikTok and Instagram our attention span has become worryingly short. We love podcasts format of showcasing slow form conversation.
---