Spiced Apple Crumble Porridge
by Olivia Cartwright,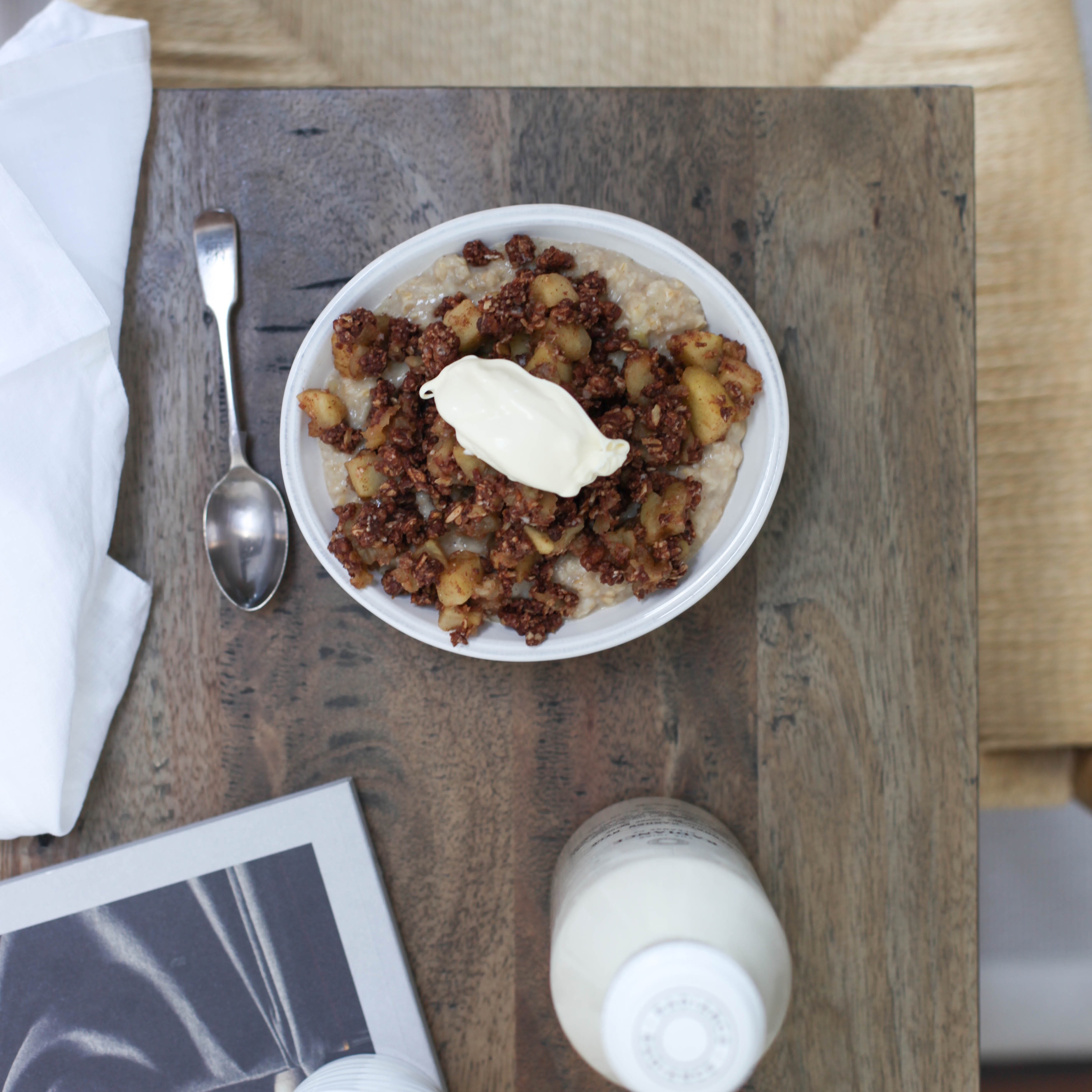 Coconut oil - 1 tablespoon
Granny smith apples 2, peeled and diced
raisins or sultanas - 2-3 tablespoons
ground cinnamon - 1 teaspoon
shaved nutmeg - 1/2 teaspoon
honey or maple syrup - 2 tablespoons
rolled oats - 2/3 cup
almond milk - 2 ½ cups
pinch of salt
To serve
crunchy granola or museli - ¼ cup (optional)
shredded - coconut 2 tablespoons
almond milk or Coyo
Heat coconut oil in a medium-sized pot on medium heat. Add apples, raisins/sultanas and cinnamon and cook, stirring frequently, for 2 minutes until apples and raisins are just starting to soften. Add honey and toss with apples and raisins to coat. (you can bulk make this for the week and add to your porridge daily)
Add rolled oats, almond milk and salt and bring to a gentle boil. Simmer, stirring frequently, until the porridge has thickened, about 2 minutes.
To serve, divide porridge between bowls. Sprinkle over crunchy granola and coconut. Serve with almond milk (or a little coconut yogurt for a treat!).
---