Chicken Broth Recipe
by Olivia Cartwright,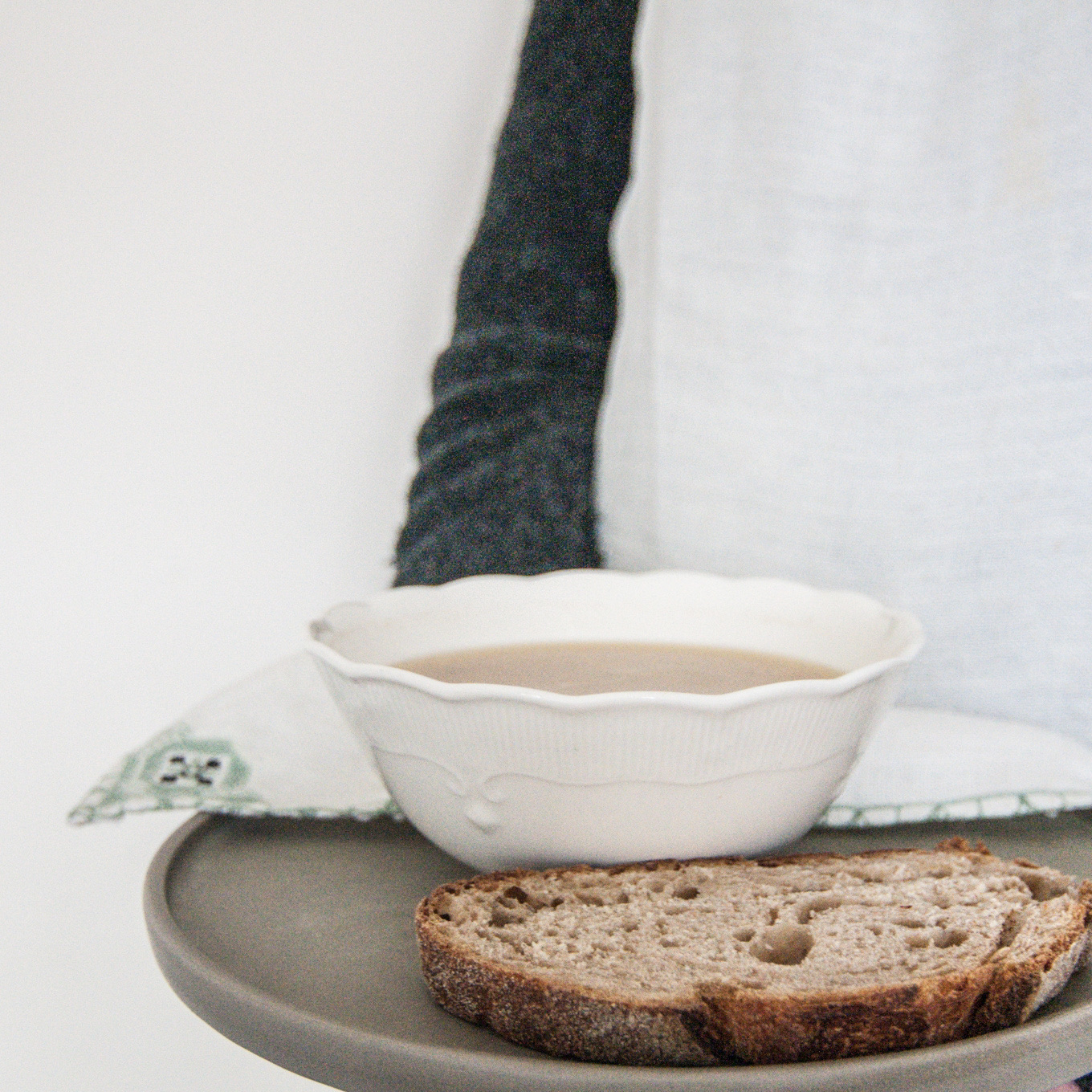 Chicken Bone Broth is like a warm hug on a cold day. It's nourishing, comfort food that is the magical cure all, also known as jewish pencillin.
Here is our favourite chicken broth recipe:
Ingredients
1 whole chicken, jointed

2 onions, peeled and left whole

5 carrots, roughly chopped

2 sweet potatoes, roughly chopped

4 celery stalks, trimmed, roughly chopped

1 leek, trimmed, roughly chopped

1 bay leaf

salt and white pepper

Pearl barley to serve
Directions
Place the chicken pieces, all of the chopped vegetables and the bay leaf into a large, heavy-based saucepan. Fill the pan with water and bring to the boil. Season generously with salt and freshly ground black pepper.

Reduce the heat until the mixture is simmering gently. Partly cover with a lid and simmer for 3½ hours, stirring occasionally and skimming the fat from the surface of the liquid once every hour using a slotted spoon.

Strain the soup and discard everything but the strained liquid. Cover, set aside until cool, then chill in the fridge overnight.

The following day, the soup will have turned to jelly. Warm the soup to melt the jelly and skim the fat from the surface once more.

We like to serve with chicken and some pearl barley.
---