In Conversation with leading Osteopath Nadia Alibhai
by Olivia Cartwright,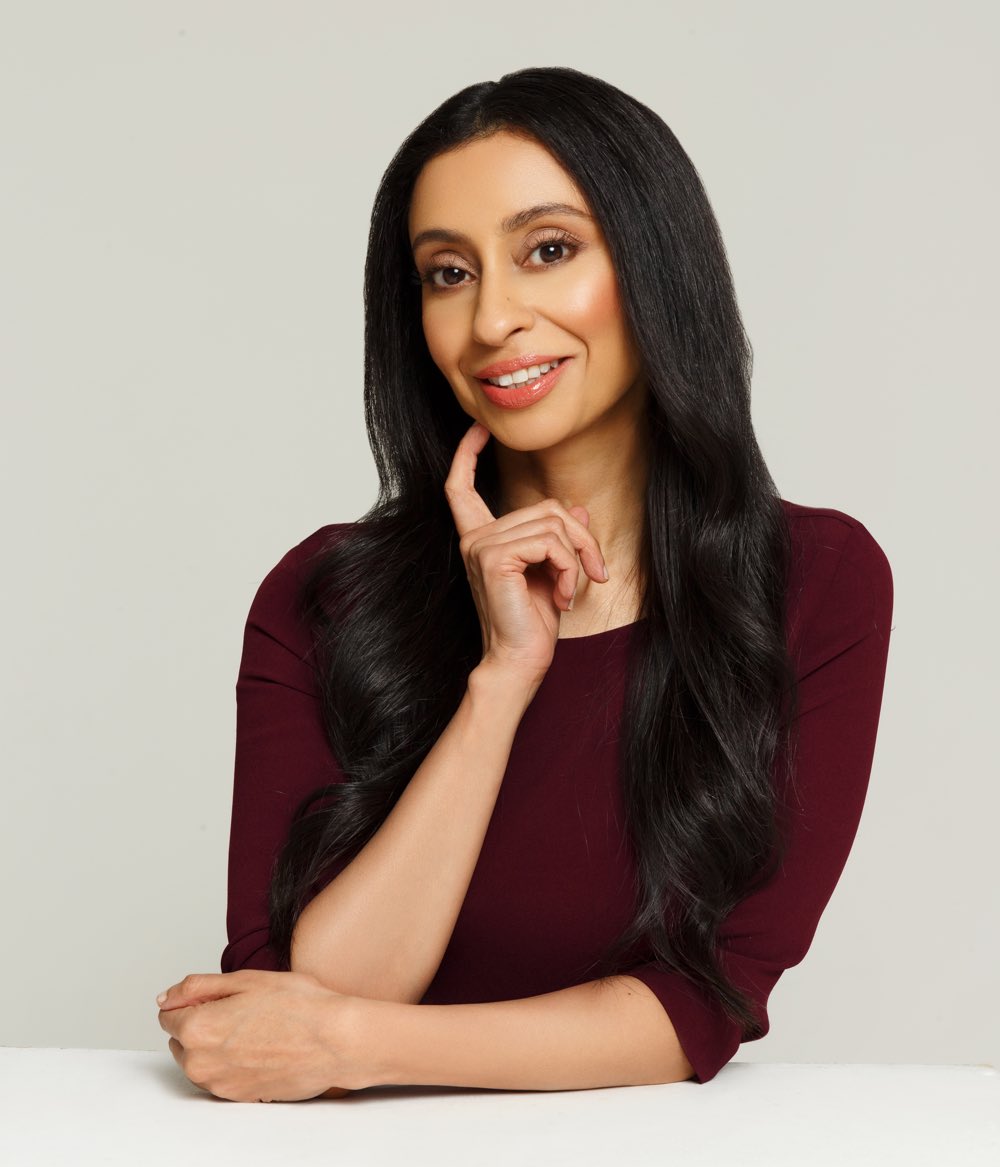 Nadia Alibhai is the lady you want to know if you have back problems, and for a whole host of other reasons too. As a leading osteopath running busy clinics in West London and in Kensington we were delighted she had time to catch up with us and share a bit more about her practice, her cleansing experience and her approach to life.
What made you choose a career as an osteopath?
I love the concept that our structure governs function and so if our body is out of alignment from being hunched over it can affect how we move, how we breathe and how we feel. I wanted to help people to live a healthy life where they are not only pain free but also have good mobility to enjoy the simple things.
Do you have a specific morning routine to start your day?
I start by waking up at least 30 minutes before the kids which gives me some quiet time to myself. I vary this time with a few minutes of gratitude where I think about everything I am grateful for, from my family and friends to the roof over my head. I spend a few minutes journaling and writing in the future tense about how my day will go and what I want to achieve. I do a 15 min to half hour meditation, depending on what feels right to me and what my schedule is.
After this I hydrate with a glass of water (room temp) and take my supplements before my breakfast which can vary from overnight soaked oats with nut butters and dried fruit or a Greek yoghurt with berries. By this point the rest of the family tends to be up so I throw on a fun upbeat song to get us dancing and moving our body to get ready for the day ahead.
Do you discuss nutrition and lifestyle with your clients?
Always! I take a holistic approach with all my patients and assess their posture, lifestyle, nutrition, fitness and stress levels. Nutrition and lifestyle are vital for our health. A healthy gut helps with not only your energy levels but also your mindset which can help make better lifestyle choices.
In what ways do you find a juice cleanse beneficial?
I love the Radiance juice cleanse as the ingredients are not only organic but also cold pressed so not losing the vitamins and minerals in the process.
It gives the digestive system a break and nutrients are absorbed quicker through juicing. The energy boost you feel from giving the gut a mini break is incredible. For me, I noticed it got rid of my bloating completely, my skin was glowing and I had the deepest sleep.
Post-cleanse I have been so much more aware of the foods I am putting in my mouth but have also noticed that I crave more fruits and vegetables. I notice I still crave Radiance's Mid Greens as it is so refreshing and uplifting.
Are there any specific exercises you do whilst cleansing that perhaps aren't in your daily routine?
During the cleanse I chose to embrace what I was feeling and that was to be gentle with myself. I went for lots of outdoor walks where I was surrounded by nature. Seeing the green leaves, the blue sky and listening to the chirping of the birds helped me to be more present and in the moment. I chose the Silver Linings x Radiance Mindful Movement Cleanse, where I included their gentle yoga flow as part of my movement.
You run a busy practice and have a family too. How do you manage to balance it all and keep your health a priority?
From previous experience, I know if I don't take care of my health, the rest suffers, so balance is key. I have learnt to delegate better as opposed to trying to do everything myself. This is something I found hard at the start but is making my life a lot easier now.
I make a list at the start of my day on things that I need to get done which always includes: movement, meditation and rest. Those 3 components allow me to tackle the rest of the list a lot easier.
Sleep is very important for me to rest and recover, and I try to get a minimum of 7 hours a night to help my body to heal.
My motto is work hard, play hard and rest hard…the trick is to achieve a good balance!
--
Thanks so much to Nadia for sharing this with us. We love her motto, and will definitely be trying to live by it!
You can find more information on Nadia and her clinic at www.nadiatheosteopath.com.
---