Inside Beauty PR
by Olivia Cartwright,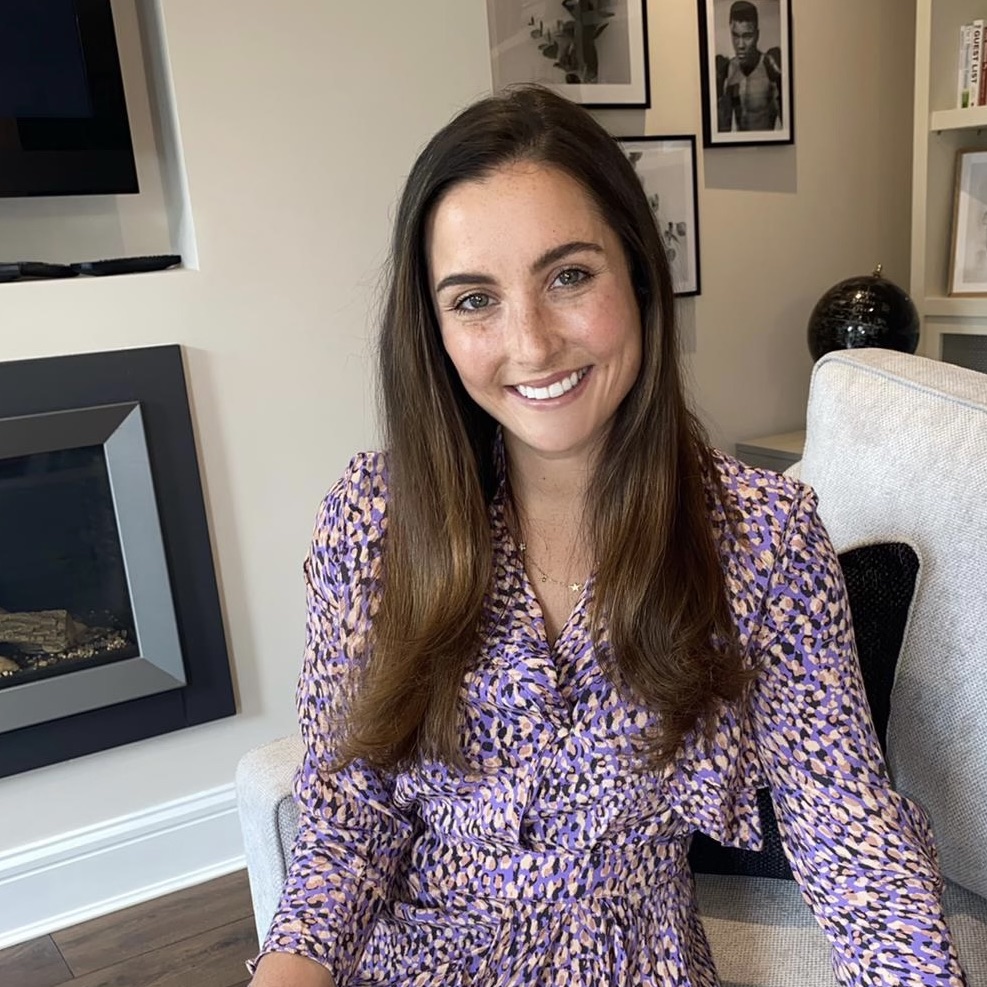 Keeping up with the pace of the fast-moving beauty industry is no small task, and Moe McCarthy of PR Agency MMC communications certainly has an enviable little black book. With an impressive roster of clientele including Flavia Morellato, Glow Bar, Mimi Luzon and 001 Skincare to name a few, Moe's insider knowledge is second to none.
As a female-founded, owned, and run business we love supporting other women, and Moe's journey from university to single handedly launching her own PR agency is nothing short of inspirational. Read on to hear how she got to where she is today, and what she's seeing in the glamorous world of beauty PR.
1. How did you get started in pr and how did you get to where you are today?
After completing a BA in Politics at University College Dublin, I went on to do a postgraduate at Fitzwilliam Institution. It was here I developed my skills within Public Relations, furthering my knowledge of marketing, advertising, events management and e-commerce.My career began as an intern at FleishmanHillard, a worldwide PR and digital marketing agency. A hugely transformative experience, I then moved to Fleishman's London office at the age of 22, where I did the PR for Emirates Airline, before moving to technology working on the Philips account. After stints working in tech PR, I decided to take the plunge into something I really and genuinely loved; the beauty and wellness sector. I've been obsessed with all things skincare, wellbeing and beauty since as far back as I can remember so after joining a female only team at an agency in Soho, I decided to go it alone and launch my own agency; MMC Communications.
I launched the company single handedly in 2018 with an ambition to utilise my six years of expertise to shake up the luxury lifestyle and wellness PR sector and I'm very proud of where I am now. Now a fully formed business, MMC Communications represents some of the best in the wellness and beauty game and companies that I really love, nurturing female-owned wellness brands like Radiance Cleanse, Glow Bar and skincare expert to the stars Mimi Luzon to name but a few really is an honour.
2. What trends have you been seeing in beauty lately?
I'm seeing a massive increase in multi-purpose products; which is nice to see. We are streamlining our beauty routines and becoming more mindful about sustainability and wastage, realising we don't need hundreds of products when one product can have multiple functions.
Also I'm seeing a lot more awareness around inner beauty; products that nourish us inside and out are taking centre stage. Ingestible beauty, like powdered supplements and even Radiance's Beauty Juice are increasing in popularity as we realise our internal and external health aren't mutually exclusive and we in order to glow on the outside we need to glow on the inside too.
3. What should we be looking out for in the world of beauty and wellness this summer?
Lots of hybrid skincare/makeup type products; since being a home we've all got used to not wearing makeup so serums that double up as a glowy primer will be the name of the game. I also expect to see massive uptick holistic beauty treatments using Gua Sha and crystals as we realise facials/body treatments don't have to be painful but instead a genuinely relaxing, soothing experience.
In terms of wellness, I expect to see a continued focus on immune support and products that promise to boost our overall well being; I think we have all become a lot more health conscious which can only be a good thing in my mind. Adopting positive routines such as juice cleanses to properly nourish and bolster our inner health will continue well past Lockdown easing.
4. What does your morning routine look like?
I love my morning routine and have always been an early bird! I wake up at 6am most days and start my day with a matcha union. I then aim to do an hour of exercise either a quick run or virtual barre class with Ashley at Define.London so I can get some exercise in before the working day starts and I'm staring at screens all day. Mid-morning I'll make myself a smoothie; I like to use Glow Bar's Super Glowy blended elixir for an extra adaptogenic beauty boost. I used to go to Glow Bar on Mortimer Street for a moon milk and workout at Define so it's kind of the same routine but just at home instead!
5. What are you looking forward to most with restrictions lifting?
Catching up with friends and family over a glass of wine! Beauty wise, I am looking forward to getting a facial with Ada Ooi; she combines Gua Sha, acupuncture and her Eastern beauty principles and I alway leave feeling plumped, flawless and glowing. I also can't wait to get back to the gym; a real life Barre session at Define is a must after I've been doing their virtual ones all lockdown. Finally, getting my eyebrows done with Liarna Jessica; she's the only place to go.
---