Sustainability conversation
by Olivia Cartwright,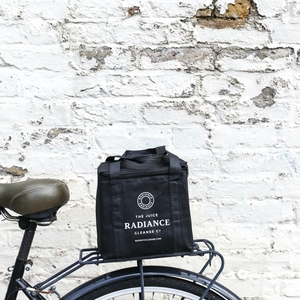 Sustainability
Sustainability is a subject that can no longer be ignored, we don't need to just dip our toe in the waters we need to dive right in. The way we have treated our planet, our home, and our environment must change and it must change fast. Collectively if we all become mindful of our day-to-day consumption and our environmental impact things can and will improve. Together we can make progress but everyone has to do their bit.
We can no longer just trust that humankind will eventually come up with a solution. Science is incredible and I have no doubt in the capability of the human mind but if we make a united effort then we at very least able to buy science more time. Humanity is the cause but it is also the solution.
As a company, health is at the forefront of what we do, we provide a service to benefit the health of our customers, and that in itself is a wonderful thing. Given that we are a service that juices raw and organic fruit and vegetables, the planet is literally our sole supplier!
We want to reassure you that sustainability is a conversation we have and will continue to have behind the scenes in order to leave as little environmental impact in our wake as possible. Not only are we committed to managing our production in the most economical and least wasteful capacity we can but our packaging process is really considered and updated regularly. Our building and systems are all energy-efficient and we have even invested in green initiatives at our manufacturing site too.
Bottles - Why we DON'T use glass
As a consumer, you do not really see the environmentally friendly choices we make behind the scenes so we wanted to talk through the packaging you physically receive and why we came to these decisions. People regularly suggest us moving to glass bottles which we really appreciate at first glance may seem like the best option, but the true life cycle analysis paints a very different picture.
This 2020 study
https://link.springer.com/article/10.1007/s11367-020-01804-x
evaluated the life cycle of RPET vs Glass. The results showed that R-PET bottles give the lowest contribution to global warming, stratospheric ozone depletion, terrestrial acidification, fossil resource scarcity, water consumption and human carcinogenic toxicity, even when compared to re-used glass bottles.
We have always used sustainably produced, high grade RPET bottles. This is the best option for us as it takes less energy to produce, and is lighter to transport. The bottles and caps are both fully recyclable and are made from 100% recyclable plastic. Environmental considerations aside, glass is also not a good option in practical terms. Glass breakage (causing waste) is inevitable when delivering 15+ bottles in one box and is not only a disappointment when accidents happen but also a safety hazard when they arrive smashed. Not to mention all the additional non-recyclable padding they require to cushion them in transit.
Other Packaging
Our cool bags are sustainably produced, and you can re-use them over, and over. We love to see the creative ways our clients have re-used their bags so do let us know how you like to re-use yours! From keeping toddler meals chilled on the go, to picnics, to taking your juices to work - there are so many options. If you have more than 5 coolbags at home you'd like to return, get in touch with our team and we'll collect them from you - and re-use. If you prefer not to keep the cool bag, the only part that is not recyclable is the zip!
Our non toxic gel packs are re-usable too, but if you prefer you can also cut the ice pack open, pour the non-toxic contents down the sink and recycle the plastic in the normal way with other plastic materials.
The tape, welcome pack and stationery are all made with compostable paper and can be fully recycled and the box is, of course, recyclable too.
Please trust that each and every aspect of our business has been carefully considered and meticulously planned to ensure we are as kind to the planet and we possibly can be. We want to thank you for supporting us and joining us in this environmental battle we all face today. This is one conversation we don't want to stop having and we are continually learning and improving so please do come to us with any suggestions or questions.
---