WHY WE CHOOSE NOT TO USE GLASS BOTTLES
by Olivia Cartwright,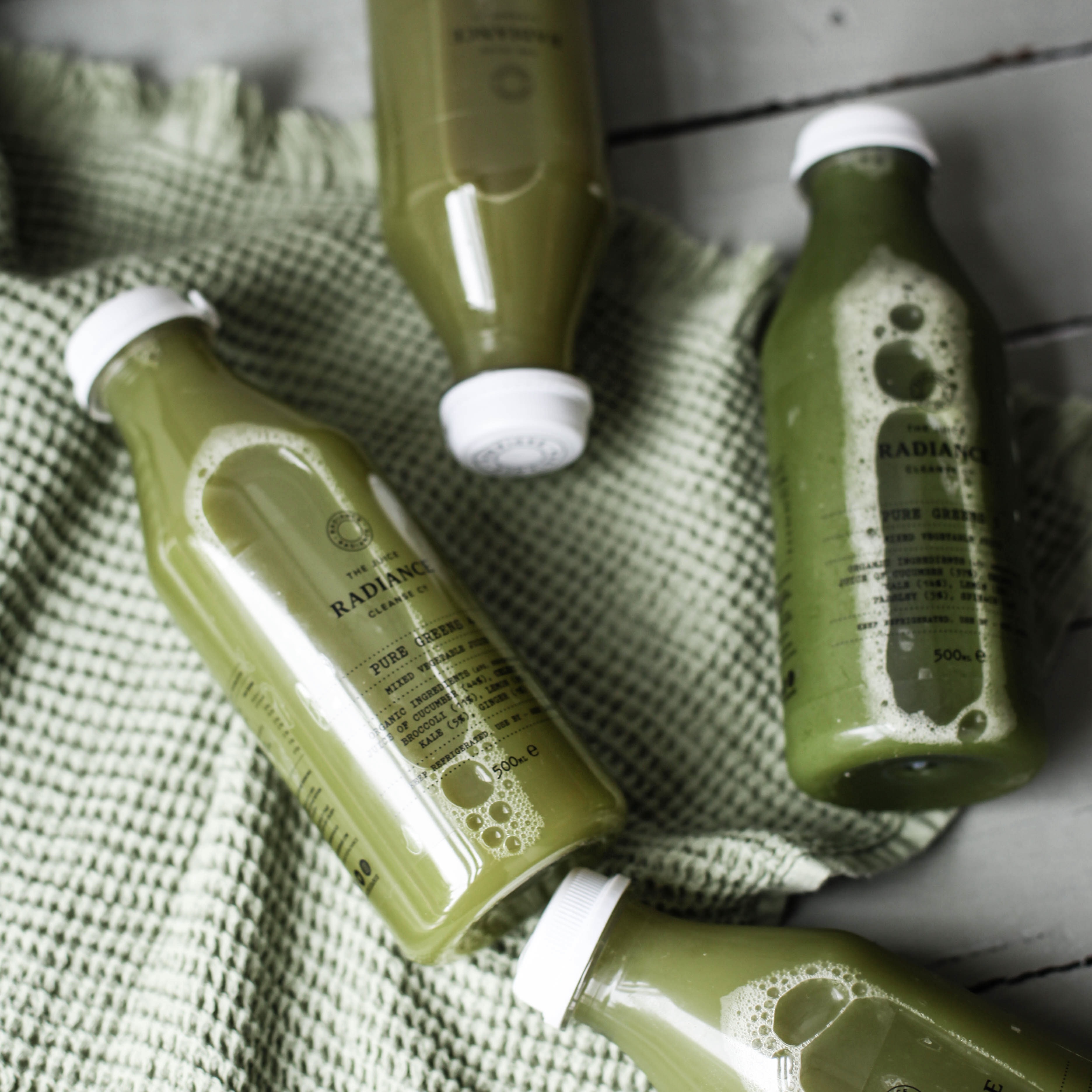 A commonly asked question from the Radiance community is, "why don't you use glass bottles for your cleanse?"
And believe us when we say - we understand the initial appeal! We have done extensive research into what the best option is, for our clients, the planet and for us.
We use rPET bottles. Did you know that a 2020 study showed that rPET bottles actually have a much smaller carbon footprint than glass and aluminium? Even compared to returnable glass bottles reused up to 8 times (which they rarely are). rPET takes less energy to produce, and is lighter to transport. A 3 day juice cleanse with 6 bottles a day is 9 litres of juice. Imagine the weight when you add 18 glass bottles to that box.
The same study actually showed that rPET bottles give the lowest contribution to global warming, stratospheric ozone depletion, terrestrial acidification, fossil resource scarcity, water consumption and human carcinogenic toxicity, even when compared to re-used glass bottles.
rPET is not only made from recycled plastic, but it is also fully recyclable again. You can even leave the labels on when you recycle them.
Breakage & Waste. Glass bottles are a challenge when it comes to shipping. It is not only a wastage issue when a cleanse is destroyed in transit but also a health and safety hazard when a box of broken glass is delivered to your door.
Please trust that each and every aspect of our business has been carefully considered and meticulously planned to ensure we are as kind to the planet as we possibly can be.
This is one conversation we don't want to stop having and we are continually reviewing, learning and improving, so please do come to us with any suggestions or questions.
---