Top picks: the best pancakes in London
by Holly Wood,
Inspired by Pancake Day, we got thinking about how much we love this simple, but tasty breakfast treat. With so many places in London offering pancakes (or something similar), we've compiled a list of our favourite places to enjoy pancakes all year round, and not just for breakfast!
Hally's – Parsons Green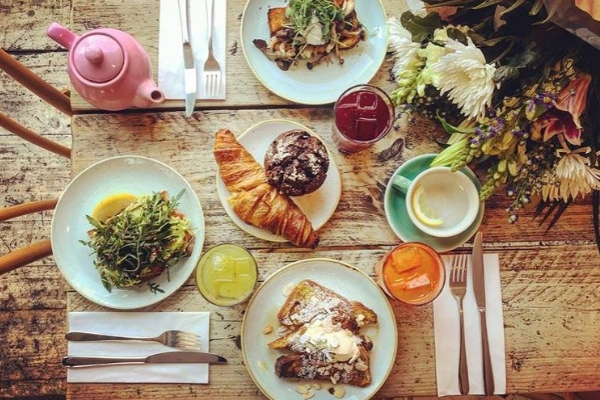 Credit: @hallysandlittleh
This California-inspired café brings a relaxed, sunny vibe to South London and is a great place to meet up with friends. The food is organic and ethically source wherever possible, and tastes amazing, with everything from pulled pork, to cake and coffee.
We'd choose: ricotta pancakes with berries, figs, honey and creme fraiche
You can find them here
Granger and Co – Chelsea, Clerkenwell, Kings Cross, Notting Hill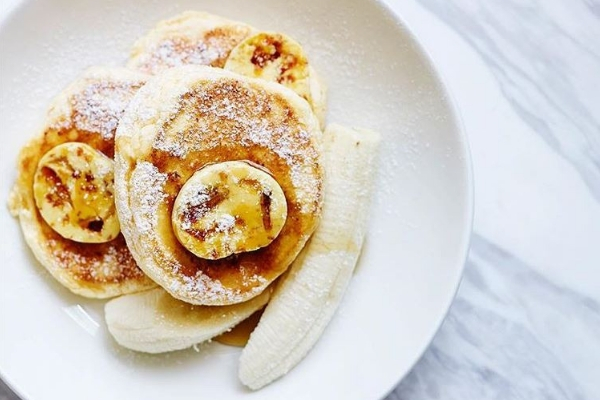 Credit: @grangerandco
These restaurants have the same lovely atmosphere as the rest of Bill Granger's – warm and easy going. The breakfasts are also delicious, made from fresh ingredients and serving dishes ranging from muffins all the way to to almond milk chia seed pots.
We'd choose: ricotta hotcakes with banana and honeycomb butter
You can find them here
The Farm Girl – Chelsea, Notting Hill, Soho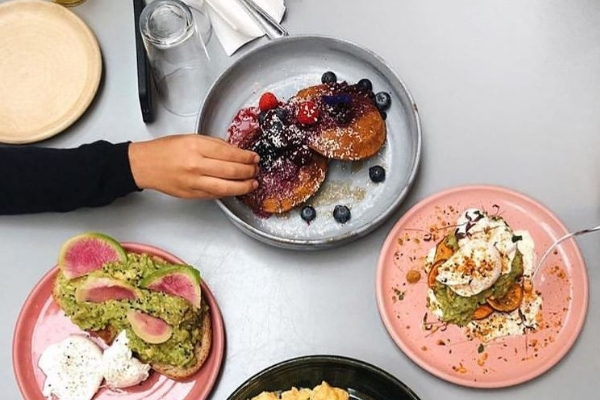 Credit: @farmgirlcafe
The Farm Girl restaurants bring Melbourne's vibrant brunch culture to London and bridge the gap between speciality coffee cafes and restaurants. They pride themselves on using only the freshest, most nutritious and sustainable ingredients which really shines through in their dishes. Breakfasts involve a variety of options, including gluten free buttermilk pancakes and their famous house granola.
We'd choose: buckwheat flour and buttermilk pancakes with amber maple syrup, berries, candied pistachios and coconut shavings
You can find them here
Daisy Green Collection – Regent Street, Soho, Paddington, Victoria and many more…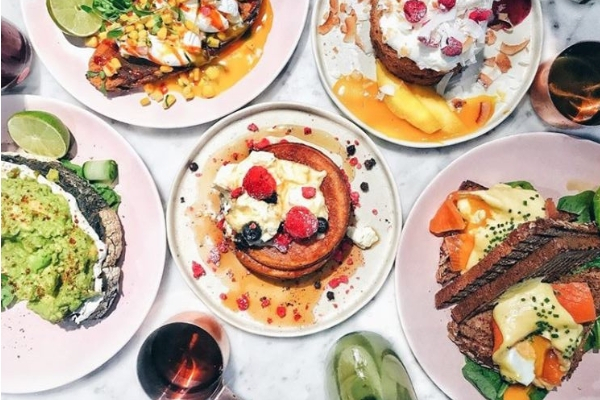 Credit: @daisygreencollection
We love Daisy Green Collection's unique restaurants, particularly the Nova site, with each one giving you a completely different space and experience. They serve Australian-inspired food all day, with award-winning brunches, all the way through to dinner and drinks in the evening. Breakfast is a treat, with the menu including sweetcorn and spring green fritters and unicorn waffles!
We'd choose: buttermilk blueberry pancakes with fresh barriers, mascarpone and pure maple
You can find them here
Good Life Eatery – Chelsea, Belgravia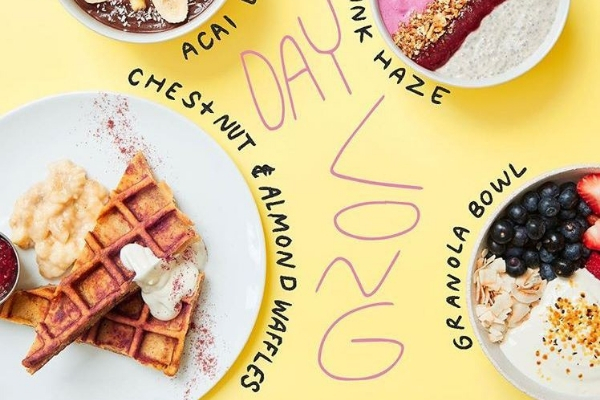 Credit: @goodlifeeatery
The Good Life Eatery is all about providing amazing tasting food that is also good for the body. They cater to everyone, whether you're vegetarian, vegan, gluten or dairy intolerant and they even deliver around London. Breakfast is served all day and varies from smoothies to toast, porridge and granola bowls. Whilst there are no pancakes on the menu, their waffles are so good we had to include them!
We'd choose: chestnut and almond waffle with coconut yoghurt, berry and chia compote, banana mash and cranberry sprinkles
You can find them here
---