Immunity boosting spiced butternut squash soup
by Clare Ward,
Now's the time to make use of seasonal and abundant squash varieties. Their beautiful colour hints at the nutritional properties within. We've used butternut squash in this recipe but use whatever variety you prefer.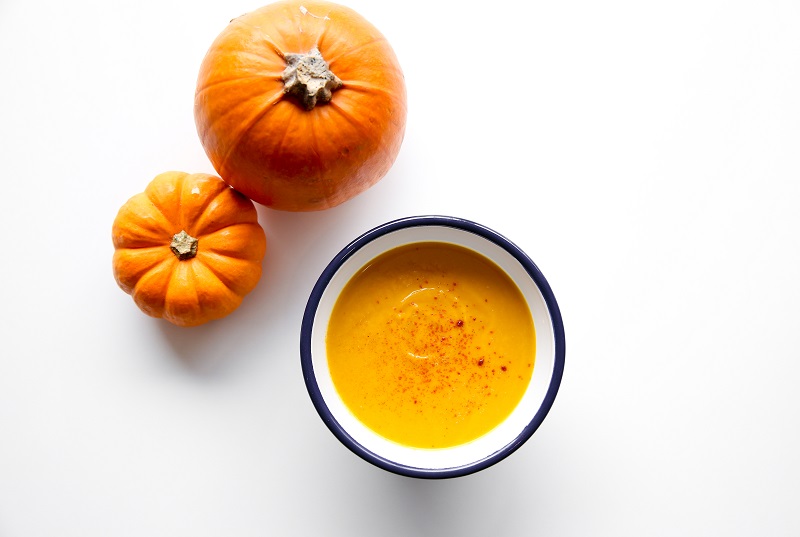 Ingredients:
1 ltr stock
1 butternut squash
1 large onion finely chopped
2 cloves garlic crushed or finely chopped
1 stalk celery sliced
1 carrot chopped
1 large
1/4 tsp dried chilli (optional)
1 inch of fresh ginger root, finely chopped or grated
1 tsp ground turmeric
black pepper (important for helping the absorption of turmeric)
Method:
Place 1cm of water in a pan on a medium heat. Add in the onions, garlic, celery and carrot and leave to cook for five minutes with the lid on, ensuring that the pan doesn't run dry.
Add the stock and bring it to the boil.
Add the squash and bring back to the boil for a minute and then reduce to a simmer for 20 minutes or until the pumpkin pieces are really tender.
Take the pan off the heat and either pour the contents into a blender or use a hand blender and blend until a smooth consistency.
Check the flavour and season to your taste.
You can also add a dash of olive oil or some yoghurt and then sprinkle with some seeds for an extra protein boost.
---