Recipe - Banana and Chocolate Chip Spelt Muffins
by Alexandra Williams,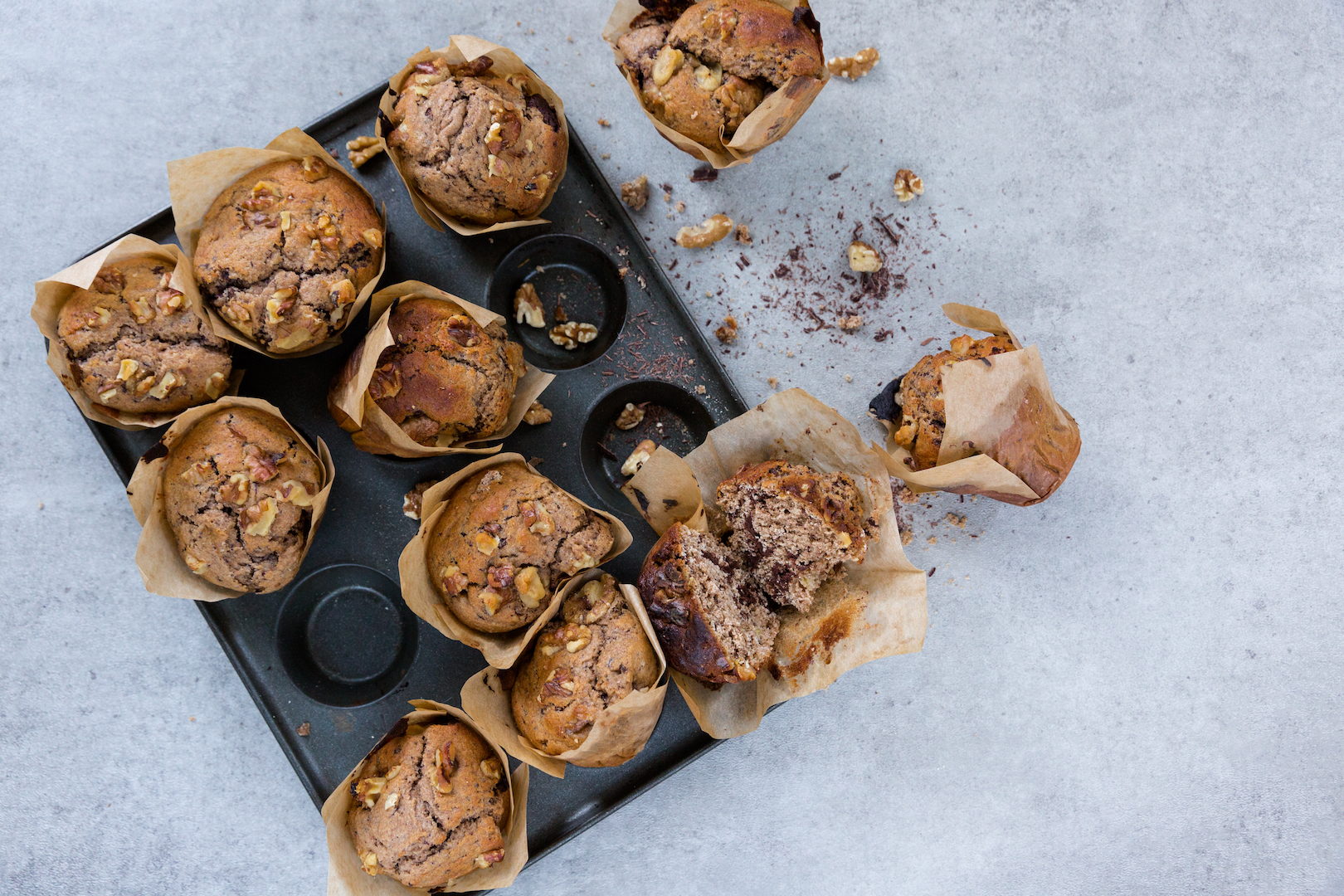 These delicious Banana and Chocolate Chip Spelt Muffins are the perfect way to use up any leftover chocolate and a great activity with the kids.
Ingredients
5 ripe bananas
1 egg* beaten
1 tsp vanilla extract
1 1/2 cups sprouted spelt flour (I used Rude Health Sprouted Spelt)
1/2 tsp ground cinnamon
1 tsp baking soda
1/8 tsp kosher salt
1 cup choc chips (I used Om Bar choc buttons)
Coconut oil for greasing muffin tin
*To make vegan replace egg with flax egg. Just add one tablespoon ground flaxseed meal with 3 tablespoons of water.
Method
Preheat oven to 180 degrees (160 for a fan oven) and grease muffin tin with coconut oil, and insert cases if you're using them.
In a medium mixing bowl, mash the bananas using a fork or potato masher. Add the egg and vanilla and stir to combine. Set aside.
In a separate mixing bowl, combine the spelt flour, cinnamon, baking soda, and kosher salt. Mix well.
Add the dry ingredients to the wet ingredients and stir to combine. Do not over mix.
Fold in the chocolate pieces.
Pour the mix into the prepared muffin tin, approximately 2/3 of the way full in each case.
Bake for 20-25 minutes, or until a toothpick inserted comes out clean and tops are golden brown.
Remove and let cool on cooling rack.
If you want to play around with the toppings you could add in some chopped nuts to the mixture, or sprinkle some on top.
---