Avocado Gazpacho
by Olivia Cartwright,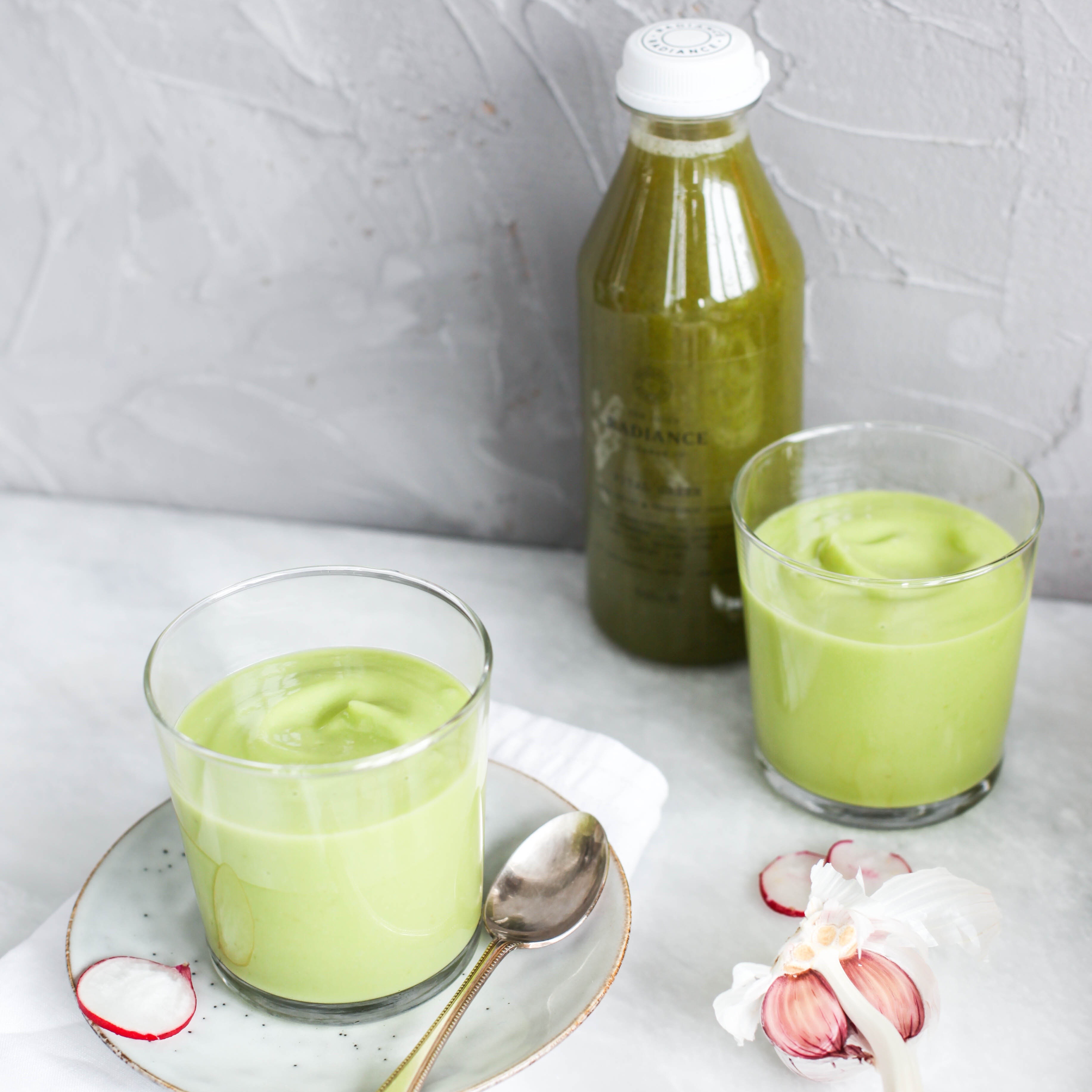 2 cups (240ml) filtered water
2 medium avocados, pitted and peeled
2 cups diced cucumber
1 bunch coriander, stems removed
2 tablespoons fresh lime juice, plus more to taste
1 tablespoon extra-virgin olive oil
1 tablespoon finely chopped red onion, plus more to taste
2 cloves garlic
1 small green chili ribbed and seeded, plus more to taste
1 1/4 teaspoons sea salt, plus more to taste
Pinch of freshly ground black pepper, plus more to taste
1 cup ice cubes
To serve:
1 medium avocado, peeled, pitted and diced
2 tablespoons finely chopped spring onions (white and green parts)
2 tablespoons finely chopped fresh coriander
Instructions:
Throw all of the soup ingredients (except the ice) into your blender and blast on high for 30 to 60 seconds until smooth and creamy.
Tweak the lime juice, onion, chile, salt, and pepper to taste. Add the ice, and blast again on high for 10 to 20 seconds until chilled and smooth.
Serve immediately topped with avocado, green onions, and cilantro.
---