OFFER: £5 for a month of VITL essential supplements
by Olivia Cartwright,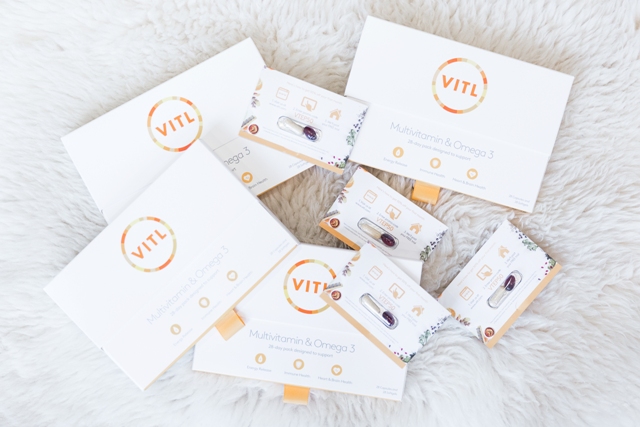 Let's face it, supplements can be a little confusing. With hundreds and hundreds of supplements on the market with various benefits, how does anyone know what to take and when? This is just one of the benefits of the wonderful VITL vitamin packs. They eliminate the confusion from taking supplements, giving you exactly what you need, in easy to use daily tearable strips. VITL is the ultimate in quality, simplicity and ease and a great addition to anyone's day to day diet.
VITL are kindly offering all Radiance clients your first 28-day supply of the VITL Essentials Kit for only £5.
Get started with your new supplement regime HERE.
What's included? Well, The VITL Essentials Kit provides a 28-day supply of the essential nutrients your body needs for optimal health. Each handy, daily strip contains a uniquely formulated daily multivitamin, delivering a comprehensive range of food state and traditional nutrients for a strong immune system and healthy skin, hair, nails. Supporting your heart and brain health is a pure, sustainably harvested krill oil omega 3, which has been shown to be absorbed by the body up to 70% better than other fish oils. And, unlike other supplement brands, VITL products are 100% free from harmful bulking agents to ensure maximum absorption.
---